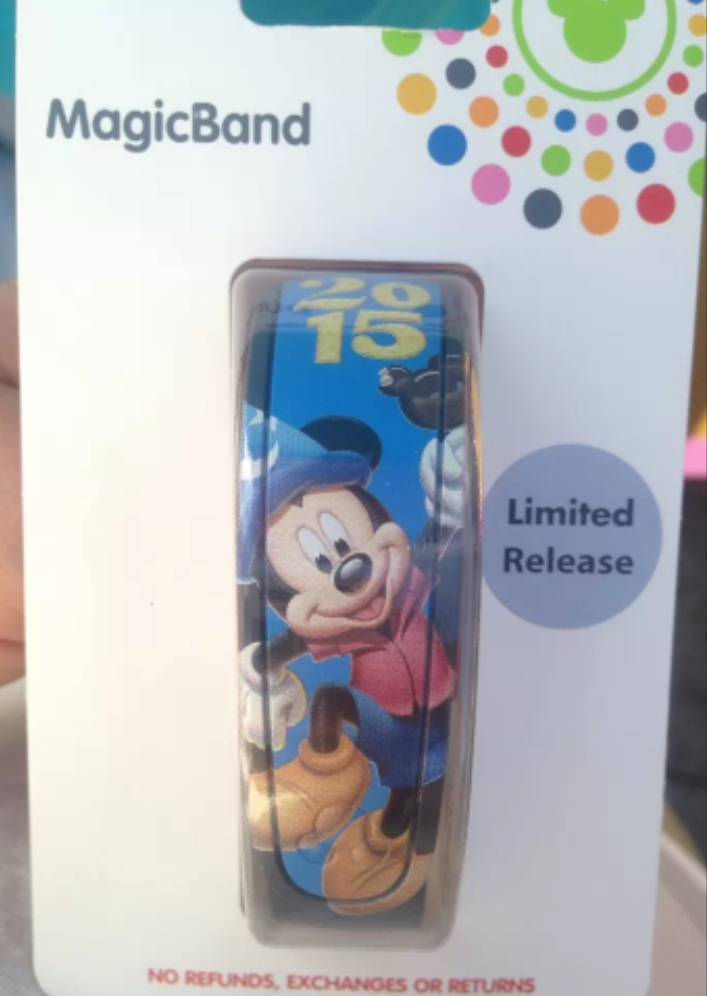 Exciting news today as the 2015 New Years MagicBand has been released! Not only do I have a few pictures of the band, but there are also some really cool new details about this band and future ones to come.
First, the 2015 New Years band with Mickey is out, as predicted. Interestingly, it says "Walt Disney World" on the back of it. Is this a sign that MagicBands could be coming elsewhere in the future? Or maybe it's just for branding only? Curious.
Second, the MagicBand is in the new packaging as shown in previous concept art here and here. This is exciting to see as you now get clear pictures of what the entire band looks like without having to take it out of the packaging.
Third, this band is being sold as Limited Release. This means the price point is $24.95, won't be sold forever, and doesn't make lights/sounds at FP+ and entry touchpoints. It might not even be in the parks all year, but there is no confirmation on that.
Forth, the back of the packaging lists a "B" letter inside of a MagicBand symbol. Previous bands has an "A". I am unsure what these symbols mean, but I will have a post on this in the future. If you have any ideas, please post a comment below. But it is a curious change.
This can be found at Big Top Sourviers in Magic Kingdom and will soon be found at many other locations.
My family and I are on vacation in Seattle (home for the holidays visiting extended family) so unfortunately I won't have high quality images until Jan. 7th, 2015, but I will post them immediately once I obtain this MagicBand. For now, these should do: