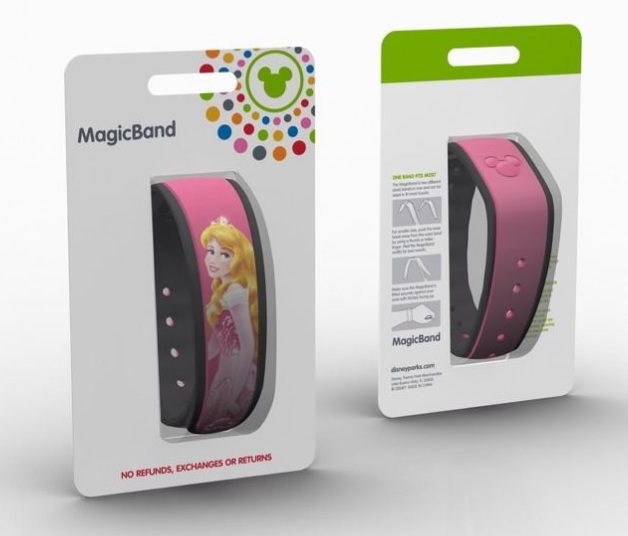 Doctor Disney has posted an interesting news bit from his source today about new princess-themed MagicBands coming soon.
He got word, and obtained a picture (courtesy of his site) that shows what the new bands, and packaging, will look like. No word on when these will be available, but he's been told that there will be an entire line of princess MagicBands put out, which makes sense since Anna, Else, and Olaf all have their own bands which aren't limited edition.
If you look at the picture, you'll notice that the custom themed design on the MagicBand itself is now easily visible from the front of the packaging, versus the current design that highlights the Mickey touchpoint on the band. Maybe this is so Disney has an easier job marketing these new themed bands? The box also looks more compact and less bulky.
Update (9/17/2014): I have checked with a source of mine and he's told me that these bands are just concepts Disney is throwing around right now and you won't see them until 2015 at the earliest.
If anything, this shows that the custom themed MagicBands Disney has been putting out lately are selling well as they continue to expand their lineup. Being a MagicBand fan and collector myself, this is great news!