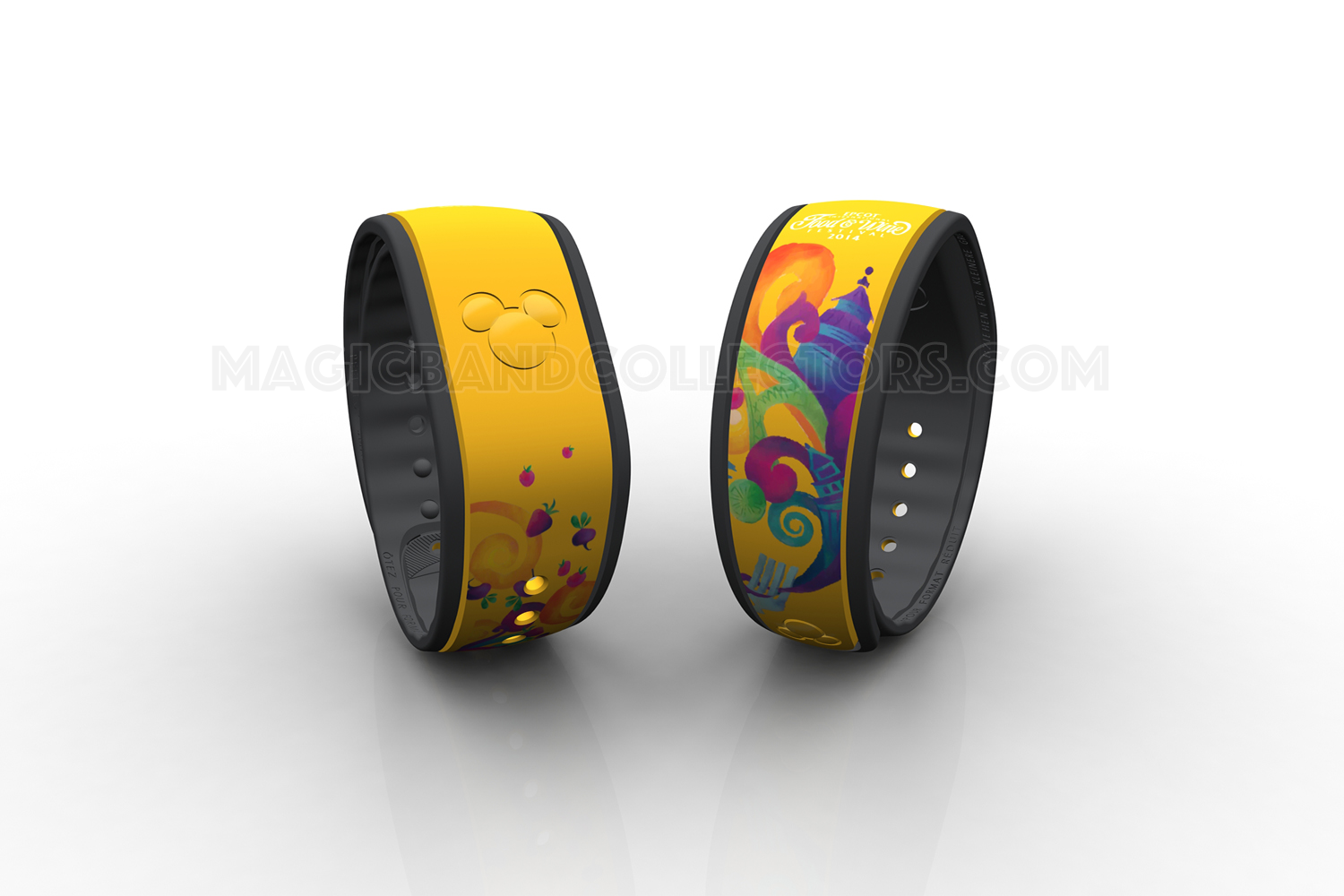 We've got an exclusive for you… the 2014 Food & Wine MagicBand first pics! Here are the details:
Only available to resort guests at Walt Disney World who purchased the Premium Package for the 2014 Food & Wine Festival at Epcot.
These do not come in a special box.
These will not make special sounds, because this is a Limited Release band, not a Limited Edition.