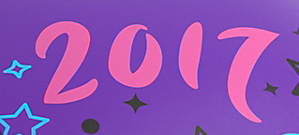 Two new Limited Release bands, both in the new MagicBand 2 style, will be released by New Year's Day to commemorate 2017. Disney has release yearly themed Limited Release bands since 2015, and this upcoming year will be no different. The bands will be the first Limited Releases in the MagicBand 2 style and they should cost $27.99. One band is purple and features line drawings in a neon teal color, and the other band is gray and features Sorcerer Mickey in black and white. Both bands have the year 2017 on them.
Here's a small preview of what the purple band will look like: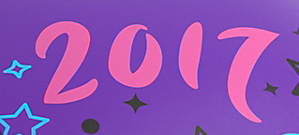 Watch for these to come out in the next 15 days or so!