Picture of the 2015 Disney Princess Half Marathon Weekend Pink runDisney MagicBand
As predicted just a few days ago, a pink Limited Release 2015 Disney Princess Half Marathon runDisney MagicBand has been announced. These will be available to the public at the runDisney Marathon Weekend in the Jostens Center at the ESPN Wide World of Sports Complex from February 19-22, 2015 for $24.95 each.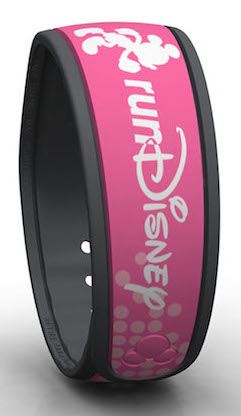 Disney also announced that the blue runDisney Limited Release MagicBand will get another retail release at the event as well, which is a surprise to me as I thought they sold out of all of them. Maybe they aren't as "limited" as we thought? Regardless, get them fast as I'm sure they will sell out quickly again for this event!