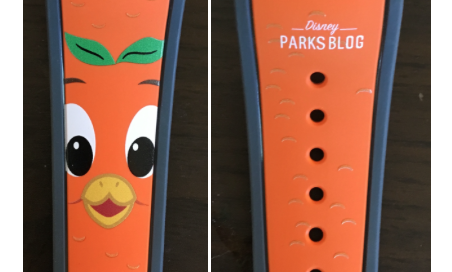 Earlier today there was a Disney Parks Blog Orange Bird MagicBand released and I have some high quality pictures. It also looks like this is the first band to have new electronic internals like I predicted new bands would a few posts back. Click here to read the details of these changes. Take a look:
Notice the model number: MB-R2G1.
This is an update from all other released MagicBands which have model MB-R1G1.