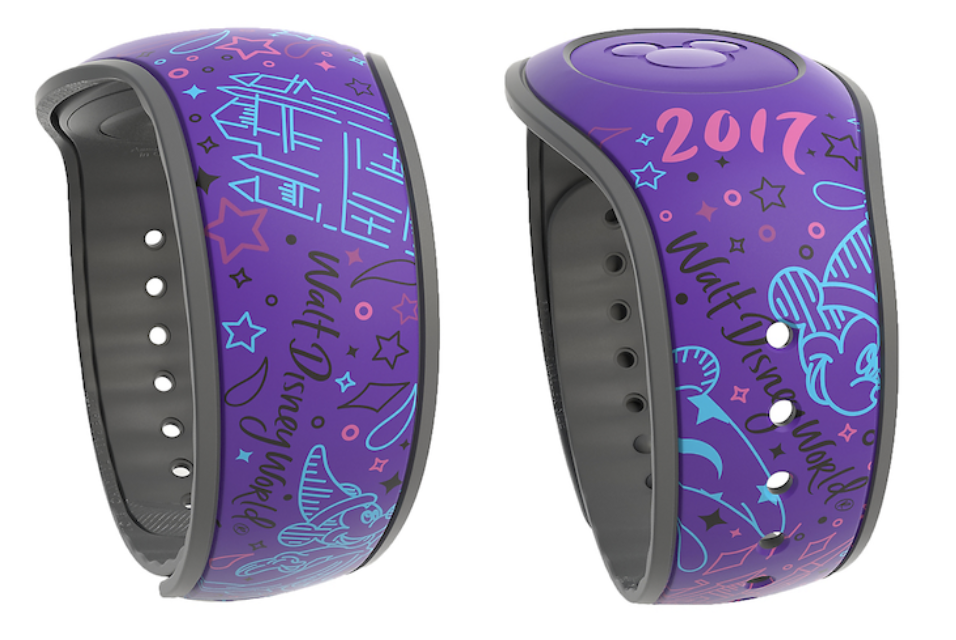 Today Disney announced on the Disney Parks Blog the two new 2017-themed MagicBands I mentioned just a few days ago. These will be out December 19th, 2016. They will be Limited Release at $27.99 each. Here they are:
The blog post also mentioned and previewed MagicKeepers, the special accessories specifically for MagicBand 2. Here's a quick look, which is similar to what we've seen before. No release date was given as to when we can expect these.
Per Disney Parks Blog:
MagicKeepers will include two Mickey Mouse and Minnie Mouse-themed lanyard clips and a carabiner. The images [below] show how MagicKeepers will be sold (without a removable icon) and how they appear with removable icons.