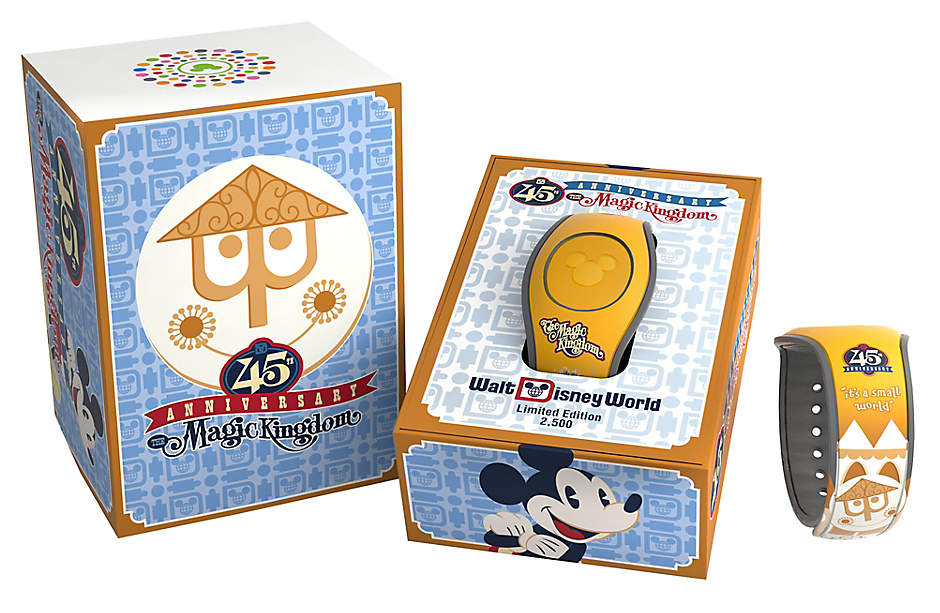 The new It's a Small World LE 2500 MagicBand 2 I mentioned earlier today is now available. Special thanks to a post by Blog Mickey alerting me of this. I was able to pick my band up at the Magic Kingdom in the Box Office Gifts store inside of the Town Square Theater on Main Street USA. The band costs $32.99 and the SKU / barcode of this is 400020015327. The band is the first publicly purchasable MagicBand 2 band is Limited Edition 2500.
The band does make special effects and touch points in the Magic Kingdom with purple colors appearing. Here's a video, but unfortunately we can't hear the sounds hardly at all here. Hopefully a better video pops up soon:
https://youtu.be/HBWpm1zIiY4
This band may have been put out for sale early by accident, as only a handful were available (maybe less than 10) and the Link It Later ability wasn't working with them. You had to link them to your account upon purchase. Hopefully this isn't the case when more are made available. The band doesn't have a graphic for it on the My Disney Experience website yet and I've heard from an unconfirmed source that these were possibly supposed to not be put out for sale until early January.