Inside look at a red test Disney Cruise Line MagicBand
I've recently come across a MagicBand that I hadn't seen before, which is in fact an old original red Disney Cruise Line Youth Activities test MagicBand. For some reason Disney decided not to go with the red color on DCL and instead went with the yellow band in 2013 instead, with larger easier-to-read graphics that contrast more with the yellow. Also, the food allergy lock that is given to kids on DCL is red, so that may be another reason they went with yellow for the released band instead. The yellow band would allow the red allergy lock to be more visible.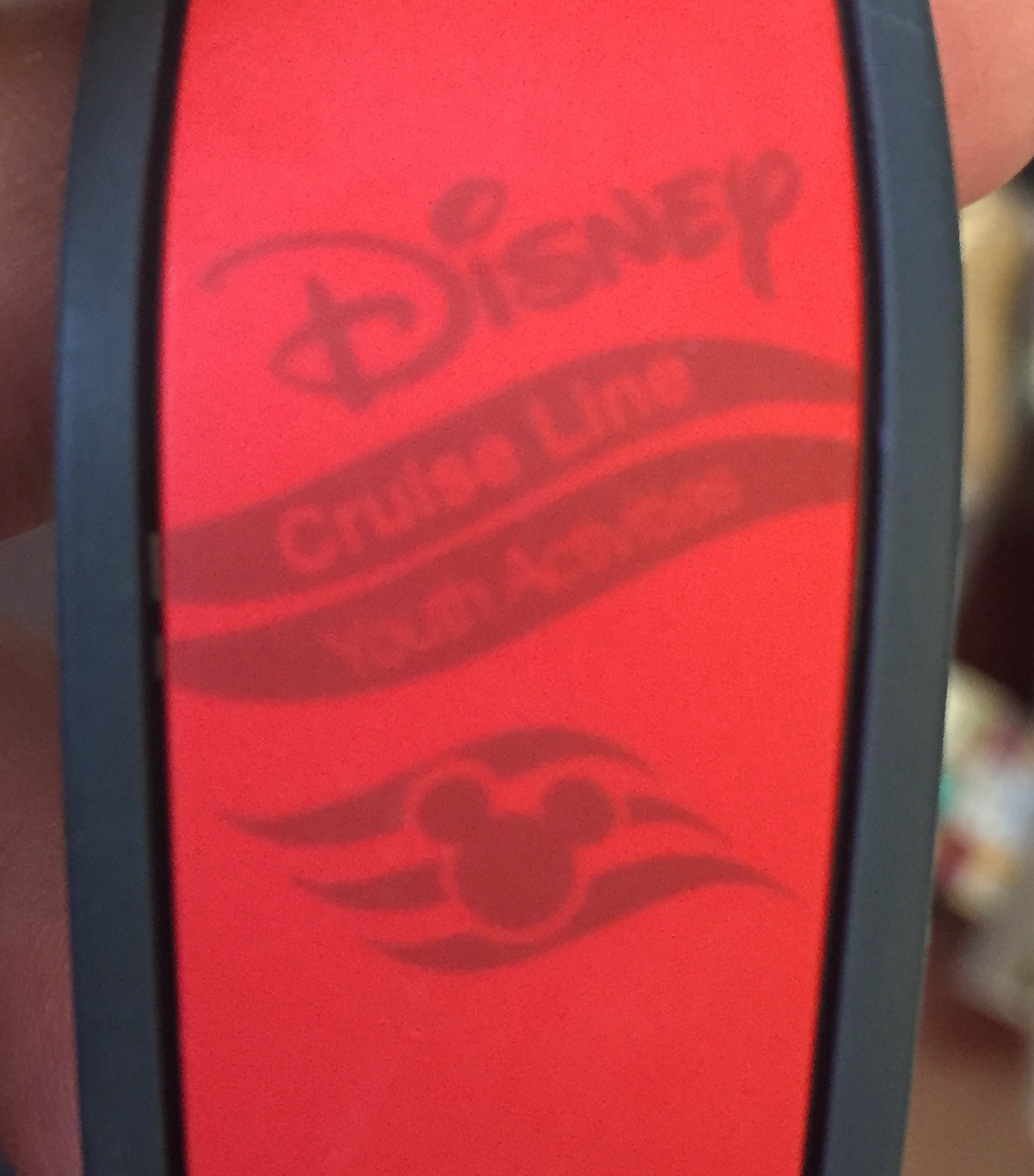 As you can see from the pictures below, the test band includes extra ID numbers like the Be Our Guest test MagicBand includes.