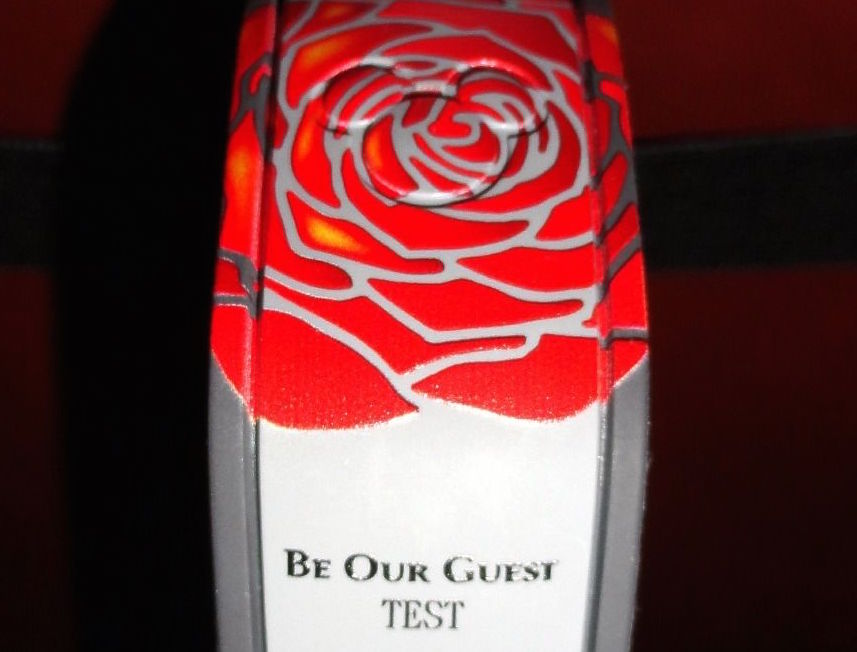 A new MagicBand has been discovered and this one is quite interesting. It's a special graphic MagicBand made for the Be Our Guest Restaurant in the Magic Kingdom at Walt Disney World. This restaurant has something very special about it within the MyMagic+ system that no other has on Disney property.
Here's a quick description from Disney directly:
Put our quick service to the test: Order from a touch-screen terminal and food magically appears at your table!

When it comes to lunch, our Guests rule! A few taps on the royal touch-screen sends enchanted chefs scurrying to prepare a meal fit for a king, queen, prince or princess. Before you can say Voila!, your meal is hand-delivered right to your table.

For cash orders or special dietary requests, human Cast Members are also available to assist you!

And with our new order-ahead dining service, Guests with lunch reservations at Be Our Guest Restaurant can pre-order their lunch selections online—up to 30 days in advance!
How this works is that when you pre-order your food on your phone or at the touch screen for lunch quick service only (not available for dinner), Disney is able to track where you chose to sit in the restaurant with the MagicBand you are wearing, and therefore are able to deliver your food directly to your table without you telling them where you are sitting. It's magical in how they know where you are and what food you ordered!
Here's technically how it works: One of the special chips within your MagicBand is actually a long-range radio transmitter, and that is how Disney knows where you are. The transmitter used here finds use in other places as a radio for beginners. There are receivers in the restaurant hidden all over the place that take the MagicBand signals and send them off to their computer network for analysis. Cast Members and servers then just look on their computer screens and it tells them who you are, what you ordered, and where you are sitting.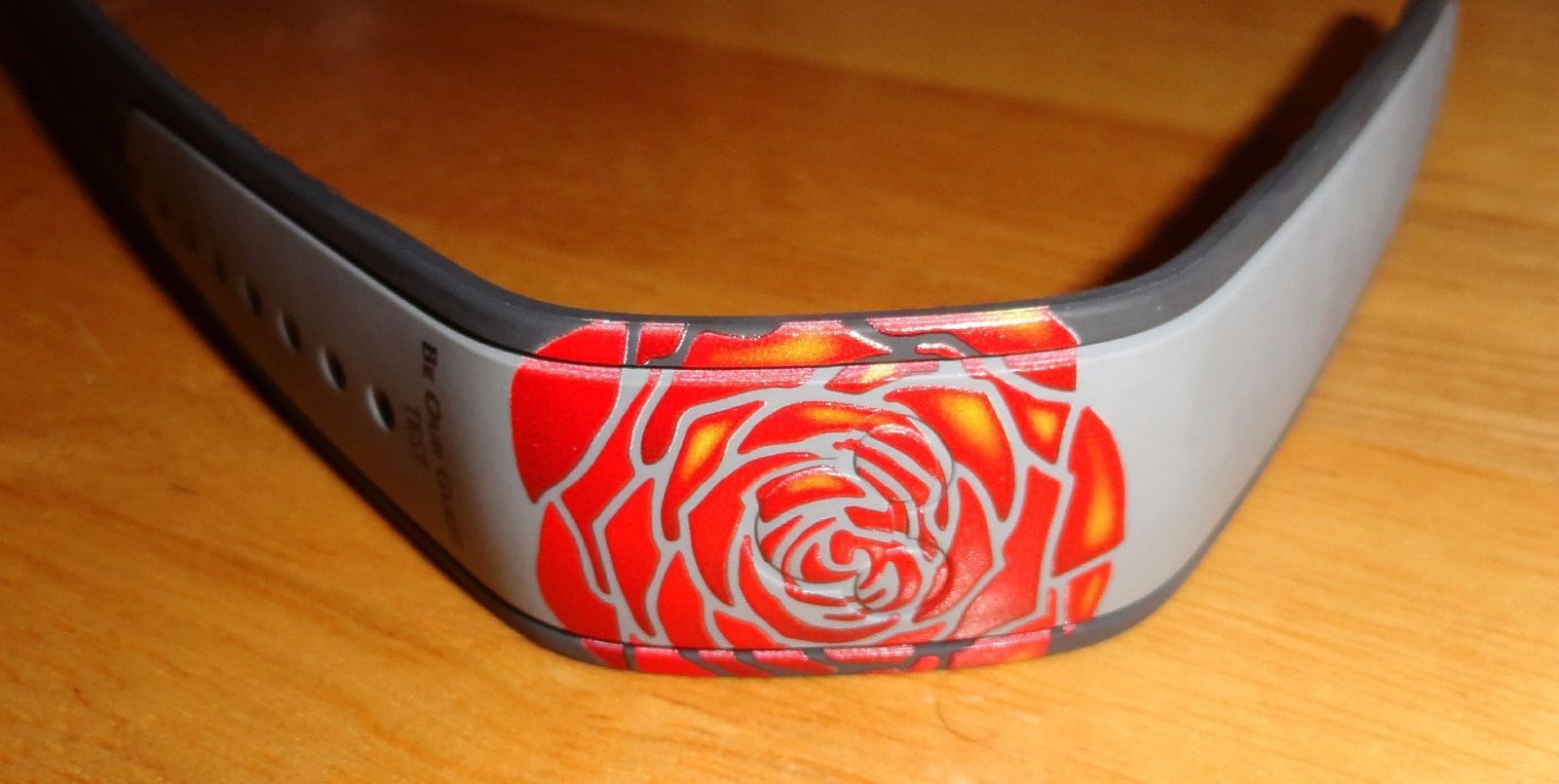 My guess is that this MagicBand was created to test this functionality before it went live at the restaurant, and the reason it has a rose graphic on it (as seen in the movie Beauty and the Beast, which is what the theme of the restaurant is based off of) was so that Cast Members could quickly tell which bands were used for testing and which weren't. The bands themselves are gray, so they needed some way to differentiate them from normal MagicBands at the time. This is a very rare band and has now just appeared after over a year or two being in testing.
The back of the band looks like any other normal MagicBand, except for one seemingly minor difference. Right above the FCC ID there appears to be an alphanumeric number I've never seen before in the format of XXXX-XXXXX-XX-X-XXX. I am unsure at this time what that number is for.