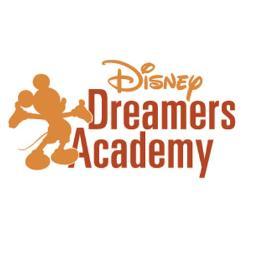 I have heard from a very good source that the Disney Dreamers Academy selectees are given their own custom MagicBands, but not much more is known about them and what they look like. After some hard searching online, I've found a few pictures of kids who've received the bands, but the pictures were small and somewhat blurry (faces cropped out for privacy reasons). I've also noticed that multiple colors of these bands may be given out.
Notice the white part on this green band. Is that the Dreamers Mickey Mouse logo?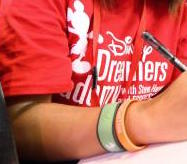 In this shot, two of the kids have blue bands, both with white writing on them. Is this another showing of the logo?