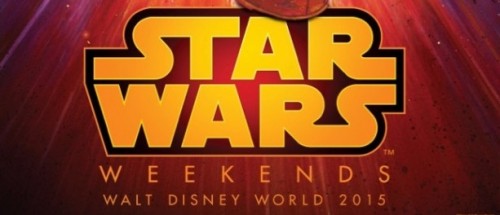 In what I think can only be considered good news for both Disney and MagicBand enthusiasts, the Jedi Mickey and Jedi Donald Limited Edition MagicBands at Star Wars Weekends 2015 are now sold out. I can confirm this personally as I checked and spoke with several Cast Members in Watto's Grotto, X-Wing Collectables, The Dark Room, and Mickey's of Hollywood the morning of Friday, Weekend #3.
The bands officially sold out sometime within Weekend #2 (out of five weekends), which is very impressive. Each band was limited to 2500, so Disney sold an average of 714 MagicBands per day, and that is including the Galactic Gathering event as a day. So within seven days Disney sold all of them… Impressive! What's equally impressive is that there are a number of limited edition pin sets that have yet to sell out in Darth's Mall at much lower counts. For example, there is a fantastic Helmets pin set that is LE 1000 and there are still plenty left.
Unfortunately it also means that people who are attending Weekends #3, #4, and #5 are out of luck obtaining these at Darth's Mall in Hollywood Studios. You will need to look for them elsewhere, and make sure you get ones that are still Link-It Later and are unused. In hindsight, Disney could have upped the Limited Edition number on the bands this year to 5000 each and still sold them all, or better yet they could come out with two additional designs for Weekends #4 and #5 (I'm doubtful that this will actually happen though). Maybe lessons learned for next year.
Special thanks to a number of my readers for the tips about these selling out.