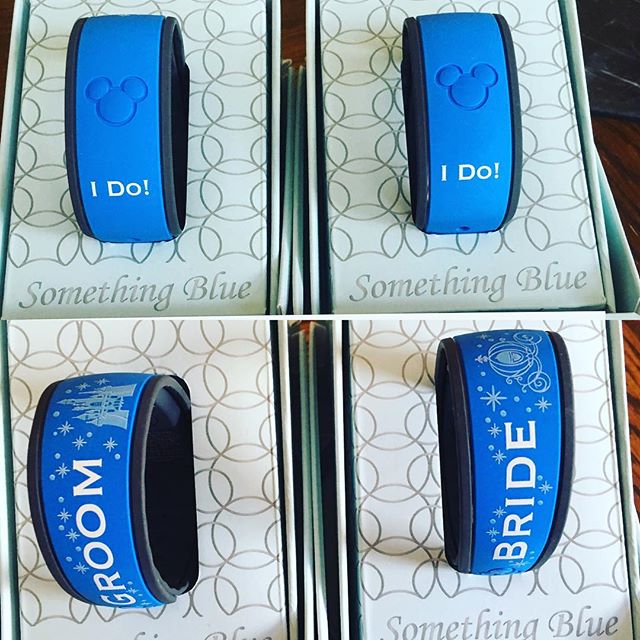 Almost a year ago today I posted a rumor about Disney's Fairy Tale Weddings & Honeymoons possibly creating special MagicBands for weddings, and it looks like that day has finally arrived. Earlier today I got notice from one of my readers (thanks Marci) that someone they knew had received special bands for their wedding. They sent a picture of the MagicBands indicating Bride and Groom in special boxes.  The box says "Something Blue" as it's a wedding tradition to get something blue before getting married.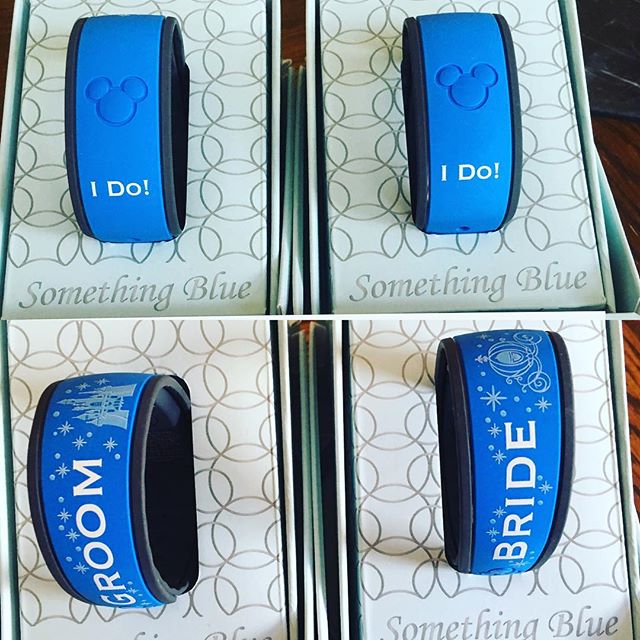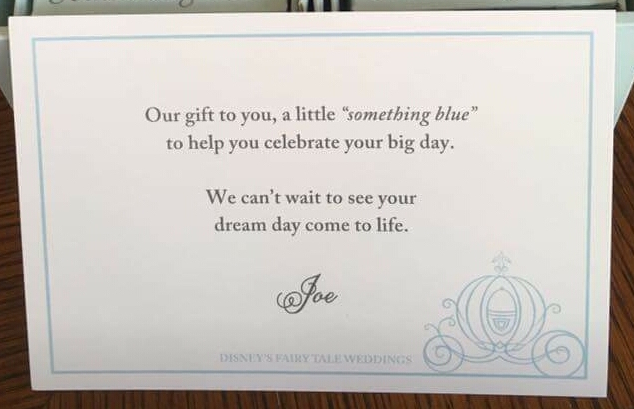 Later on I got some more pictures from Kelli on Instagram who sent me these fantastic pictures with additional details. First, the band does not say Limited Edition or Limited Release on the back, and second, it is inscribed with Kelli's name. There was no extra charge to obtain these (they were a free gift) and they always come in blue with these designs, which are great for decoration purposes, for your wedding, and linen and tablecloths are also great for decoration weddings.
Here are some unanswered questions about these MagicBands:
Being in a box makes me think that this band could possibility make special lights/sounds at entry points. Of course I need confirmation on that.
Can you get two grooms or two brides for same sex weddings?
Hopefully we'll have some answers soon…