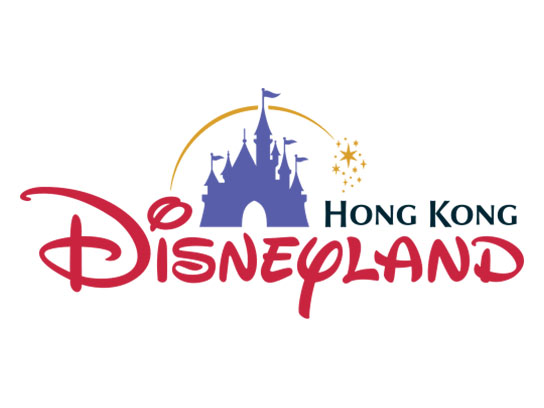 Today on Twitter, Mark Lewis, one of the main managers at The Walt Disney Company in charge of MagicBand development and deployment and a critical member of the rollout team in Walt Disney World, posted an interesting Tweet. He stated that he was at a restaurant in Hong Kong with his "MagicBand team" eating a meal.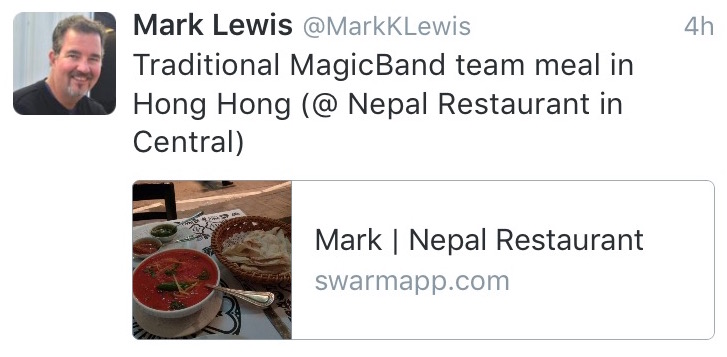 After doing a few minutes of sleuthing, I was able to find out that the restaurant stated in the Tweet is a mere 30-45 minute drive from Hong Kong Disneyland.
Now, there could be other reasons Mark is there with the MagicBand team. Maybe they are rolling out a variant of MyMagic+ or FastPass+ in Hong Kong Disneyland? But he did specifically called out the words "MagicBand team". Or maybe he's in China for manufacturing reasons? After all, MagicBands are made in China. But I also doubt he's there for that because I'd be shocked if they weren't produced near some lower income port city in mainland China, not Hong Kong. And he's most likely not there for Shanghai Disney Resort, opening in 2016, because Shanghai is nearly 14 hours by subway/train (or 2.5 hours by flight) from Hong Kong.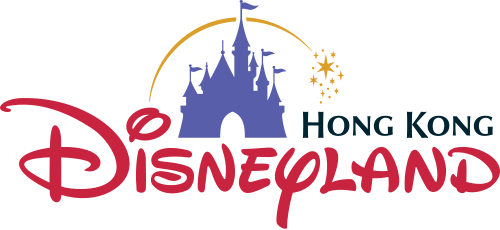 If you recall, back in May there was an article about how MagicBands coming to parks outside of Walt Disney World was "possible". But for now, take this as nothing more than a possible hint at what could be coming to Hong Kong Disneyland.