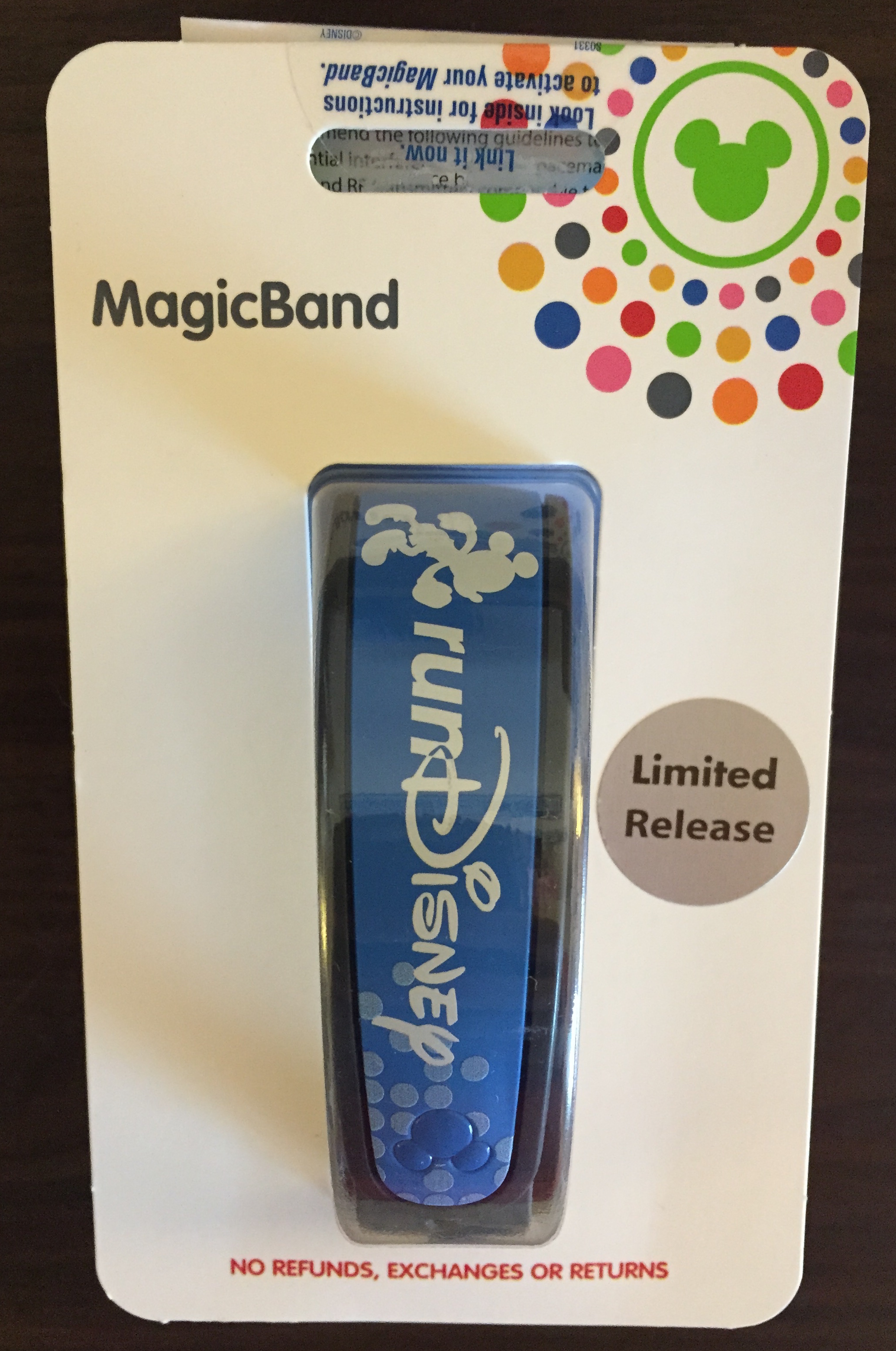 The runDisney 2015 Marathon Weekend MagicBand has sold out, according to one of our Facebook visitors. She said that by the time she arrived around Noon on Jan. 8th to make the purchase, they were gone. A Cast Member she spoke with said they only made 1000 of them. There was no limit to how many one person could buy, as far as I am aware.
Also, there is some new information about these bands:
Came in the version 2 packaging with Limited Release sticker and B pricing sticker.
All bands were set to Link-It Later, in order to speed up checkout. CM's did not need to activate any of the MagicBands; they were set that way ahead of time.
All packaging came attached with a MagicBand instruction booklet in English (see pictures below).
Was available to the public at the runDisney Marathon Weekend in the Jostens Center (not the HP Field House as previously reported) at the ESPN Wide World of Sports Complex. Was in the runDisney Official Merchandise area, and you could grab one of these while waiting in line to check-out.
Here's some high quality pictures of the band in its unopened packaging: