Purple MagicBand color approved with two new graphic bands coming
Purple MagicBands are finally here! I've known about these bands for about two weeks now, but was told I needed to keep quiet. On October 9th these two purple graphic bands will be released, but for now there is no sign of a solid purple band being for sale or available. The villains one is Open Edition at $19.95, and the Haunted Mansion one is Limited Release at $24.95, just like the gray one currently is.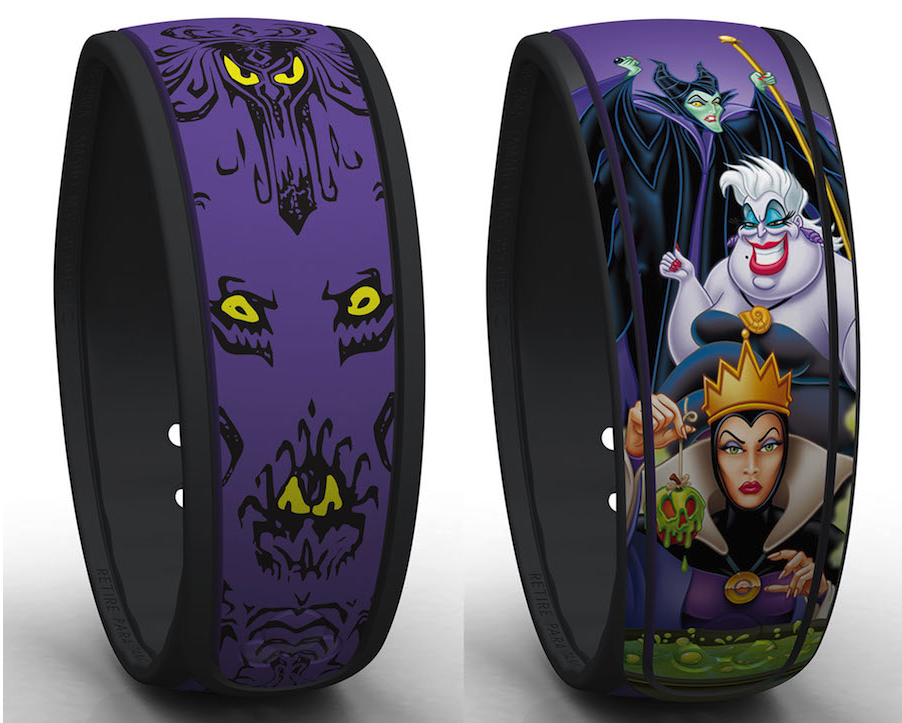 As you may have seen, I previously was able to obtain a prototype solid purple MagicBand with black strap. Unfortunately according to Steven Miller over at the Disney Parks Blog, there is no plans that he is currently aware of to bring the solid purple band out for sale or for order when booking a resort stay or Annual Pass. But I do know from an inside source that purple has been approved, so maybe it's just a matter of time? I'll try to get more details and post about them soon.
Here's the purple prototype I have: