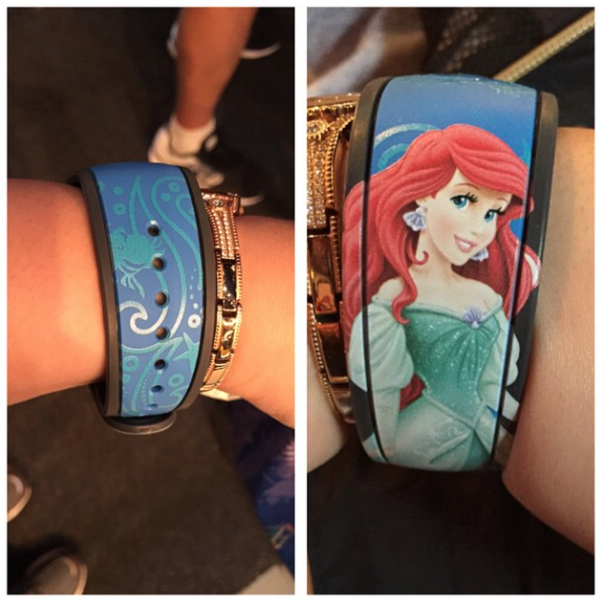 At Epcot in the Mouse Gears store, new open edition MagicBands have started appearing on shelves early. Ariel (from the movie The Little Mermaid) is out for sale today, but it's not yet known if Cinderella's Castle as seen in the Magic Kingdom is also available. These MagicBands have an official release date of January 16th, 2015, but appeared today January 13th.
Here's a quick picture that shows both sides of the Ariel band (thanks to @sabrisoler on Twitter). You'll see that on the back side of the band there are crabs and starfish shown.
Update on 1/15/2015: I checked at Mouse Gears today and they didn't have this band or the Castle band. My guess is that (once again) they were released early by mistake and then pulled off shelves. Check on 1/16 or after and there should be plenty.