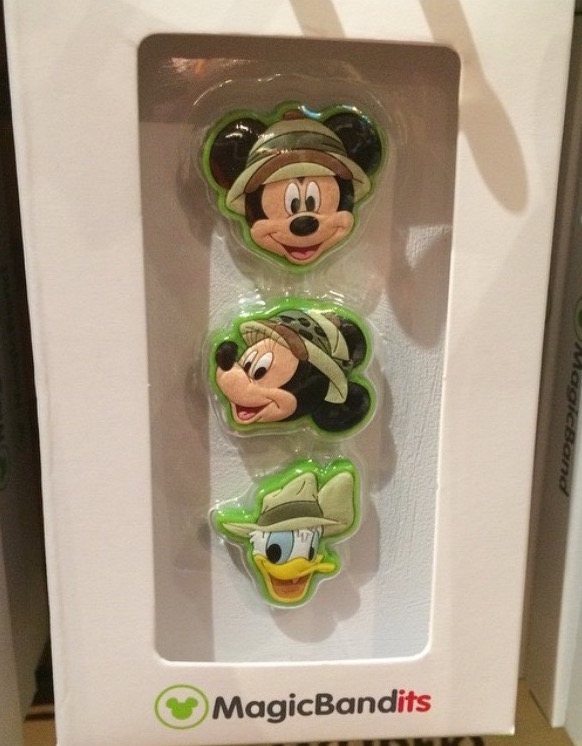 More new MagicBandits continue to appear at various locations throughout Walt Disney World in what appears to have been an April wave of released. This new set, depicting Mickey, Minnie, and Donald in safari gear, is being sold only at Animal Kingdom. It was just discovered today online, but the post of the picture was actually two weeks ago from the user who put it up.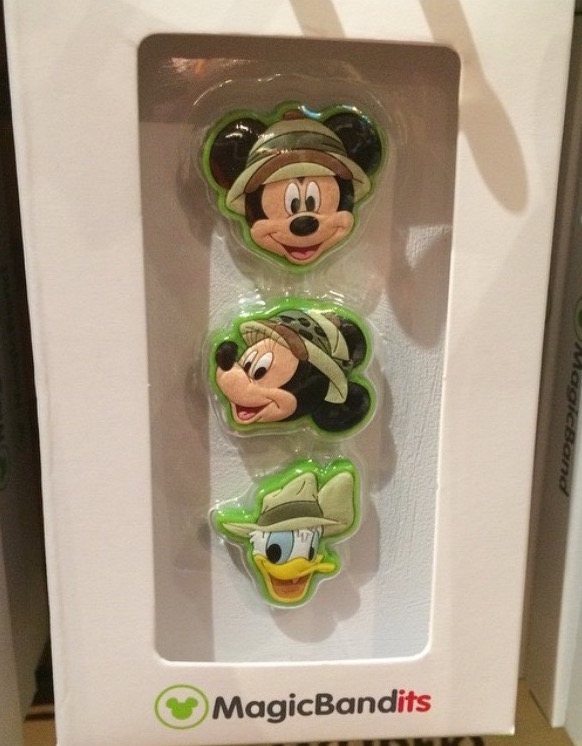 The other set, which is not new yet has new packaging, is the second set of rebranded Star Wars MagicBandits. These were found in Epcot at Mouse Gears. Now both sets are in the new packaging style, which also match the new Star Wars MagicBands packaging coming out later this month.
Be sure to check out the MagicBandits section of this site for a full list of all of the released sets.