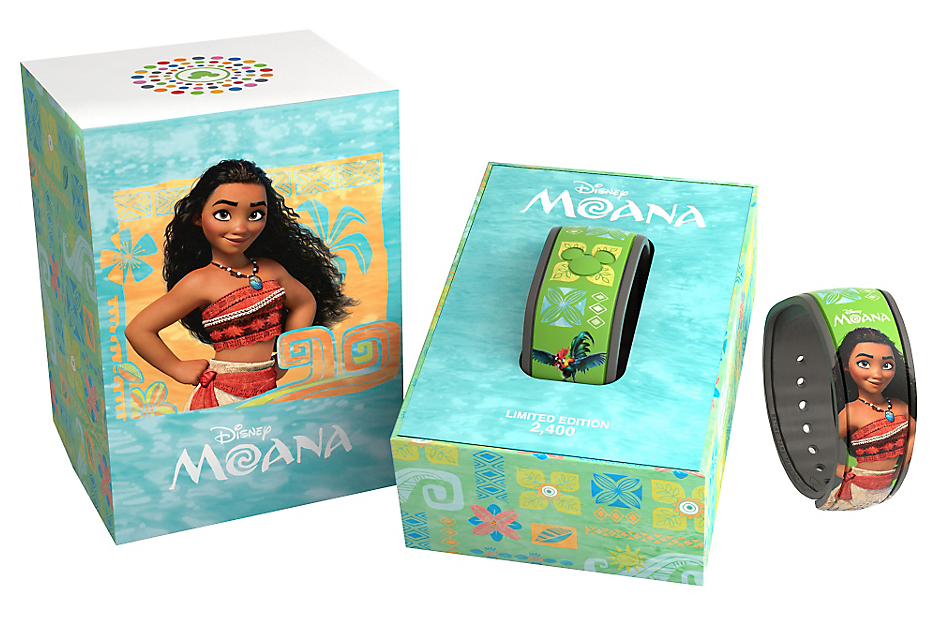 A new MagicBand featuring Moana, which I posted about nearly a month ago, is finally available for sale starting tomorrow, November 23rd, 2016 in Walt Disney World (and on most likely on the Shop Disney Parks mobile app as well). The band is Limited Edition 2400, comes in a special box, and most likely makes special effects at some park entry touch points. Once I get a video of the effects, I will post them on the website. This is possibility the final original MagicBand style to be released (although it's possible there could be a handful of others) before MagicBand 2 is widely available. The cost for this band is $32.99 and the SKU / barcode is 400000721330.
Steve Miller of the Disney Parks Blog tells us where we can find this new band tomorrow:
The retail MagicBand will be released in locations at the four Disney Theme Parks in Florida (try the larger merchandise locations first such as Emporium in Magic Kingdom Park or Mouse Gear at Epcot). You may also find it via the Shop Disney Parks app and the Disney Parks online store.