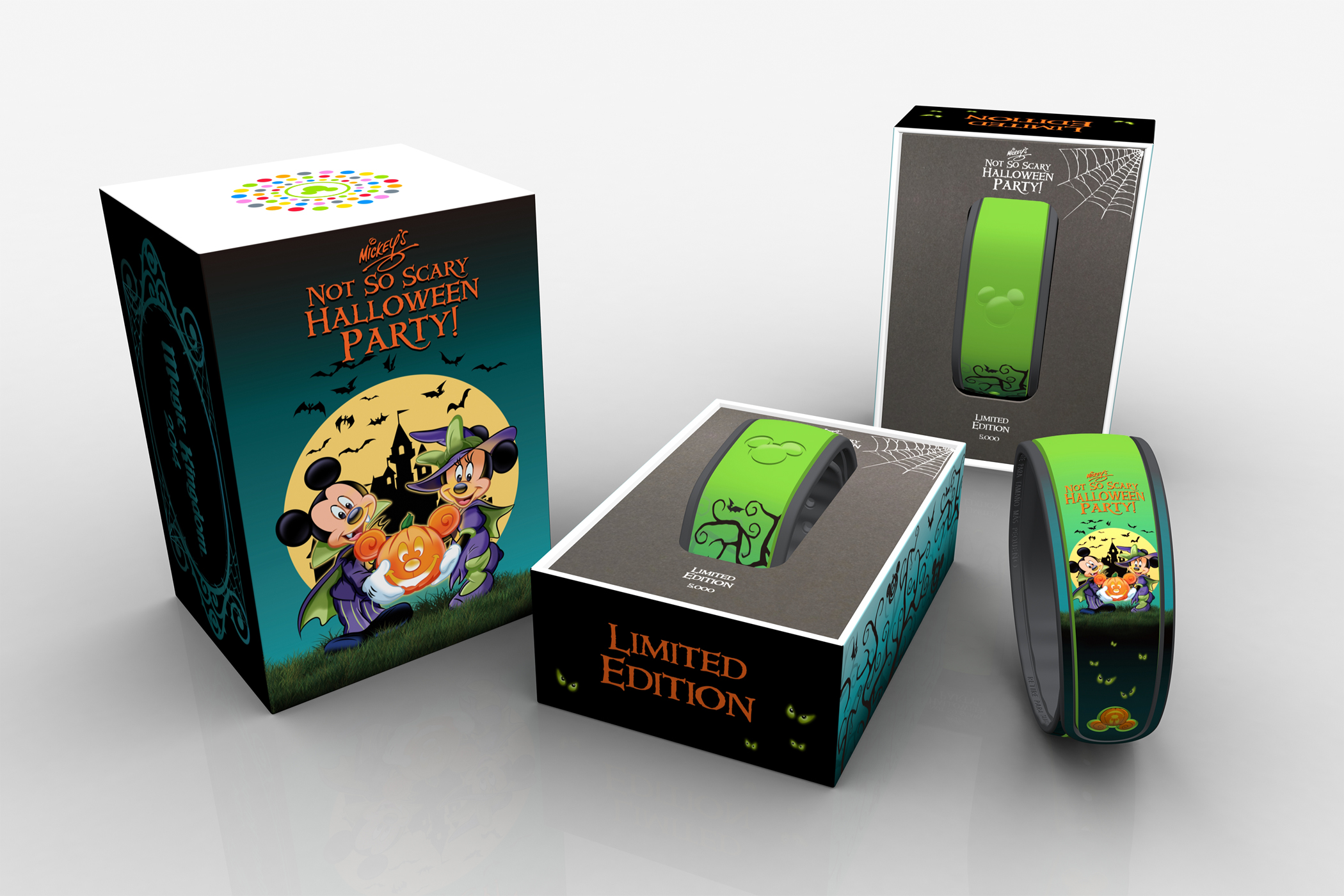 Looks like all 5000 of the Limited Edition 2014 Mickey's Not So Scary Halloween Party! themed MagicBands didn't sell out at the parties. A Cast Member recently told me that this is to be expected, since they only release 250 bands per party date, and they will have some overstock when the parties are completed.
Today (November 1st, 2014) Big Top Souvenirs (across from the Dumbo ride) in the Magic Kingdom was selling extras right off the shelf. There was no need to purchase a party ticket to buy them, as Halloween is already over with!
When I went in around 8PM, there were just a handful on the shelf, maybe 10 at most. It's unknown if that is all of the stock that is left, or if there is a lot more stock in the back.
I'm curious to see if the same thing will happen with the Mickey's Very Merry Christmas Party bands.