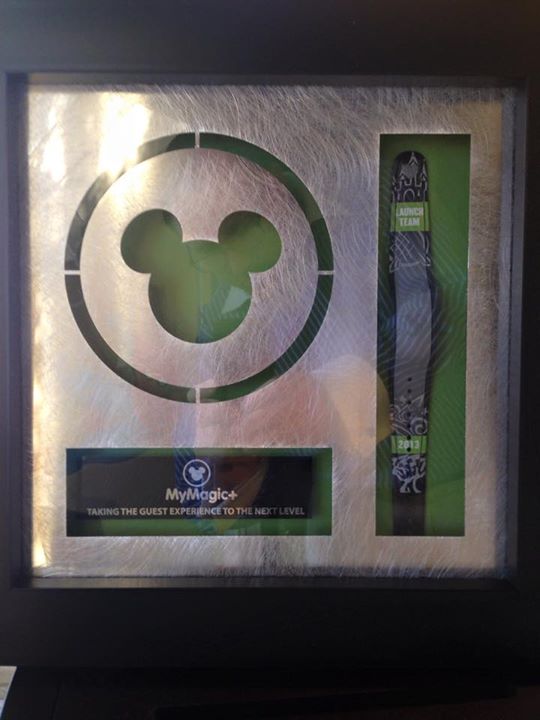 MyMagic+ with MagicBands was launched in 2013, and as a special reward to the launch team they were given a nice brushed metal die cut plaque with an extremely limited edition graphic MagicBand today (December 18, 2014). The band, as seen in the pictures below, contains the main Walt Disney World park icons of the Magic Kingdom (castle), Epcot (ball), Hollywood Studios (hat), and Animal Kingdom (tree). In green at the top and bottom it says "Launch Team" and "2013" respectively.
This is an amazing reward and a rare piece of Disney history. Most likely the band will work in the parks if you were to take it out and use it (and have it linked to your account) but would not make any special lights/sounds at FP+ and entry points, due to those experiences not being created at the time this band was made. But obviously with something like this you'd want to keep it in the case and display it.
A source has told me that these only went to full time salary employees (not hourly or contracted workers) and this person is unsure how many were made, as there is no indication of it on the gift/award.