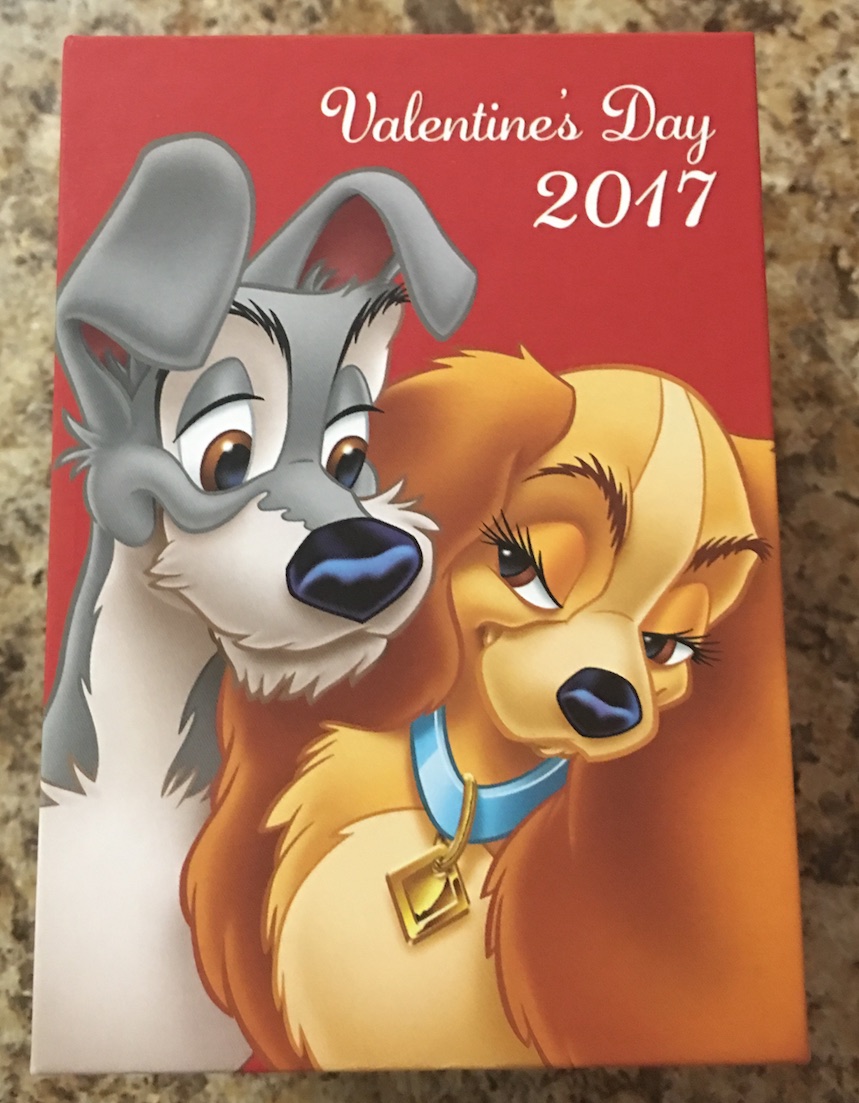 A new Limited Edition 2500 MagicBand 2 to celebrate Valentine's Day has been released in Walt Disney World today (most likely a bit earlier than planned). The band features Lady and the Tramp and a handful of them are available today in Animal Kingdom at the The Dino Shop Institute. The band is $32.99 and the SKU / barcode is 400020014757.
This band should end up making lights and sounds at entry touch points throughout Walt Disney World. Once I know the effects the band makes, I will post a video of it here on the blog.
Special thanks to reader Michael for the info.
UPDATE: I'm told these have been pulled from the shelves as they were supposed to be sold until January 13th, 2017.