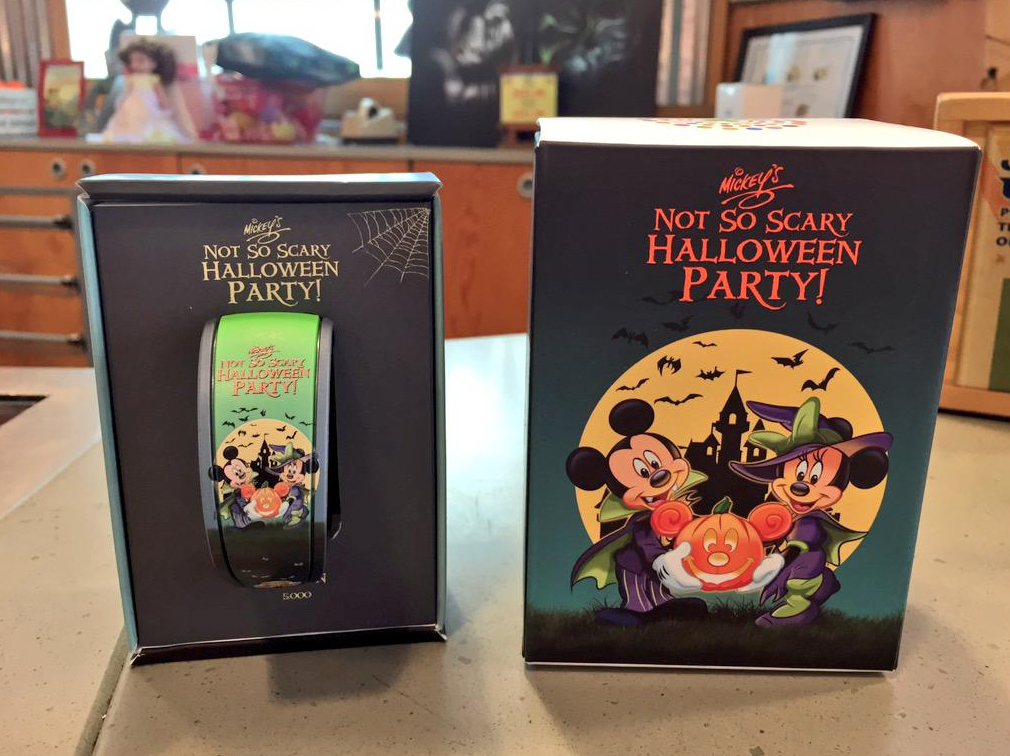 Update:
Jeff, one of our readers, has told me that one of the outlet stores also had the blue MagicBand with Mickey and Minnie in their Christmas outfits for $11.99/each.
Original story:
Thanks to @derekburgan on Twitter, I found out today that MagicBands from both the 2014 Mickey's No So Scary Halloween Party (MNSSHP) and 2014 Mickey's Very Merry Christmas Party (MVMCP) are both on discounted sale at official Disney Parks outlet stores in central Florida. There are two outlet stores at these locations:
Character Warehouse (located on International Drive close to Universal Studios)
4951 International Dr
Orlando, FL 32819
Character Warehouse (Vineland Avenue, right across I-4 near the exits to Disney World)
8200 Vineland Ave
Orlando, FL 32821
Regular price for these at the party itself were $29.95/each, and that didn't include the price of the ticket just to get into the party, which ran $60 and up. Now they are on sale for anyone at a price of just $14.99. These come new, in the box, and set to Link-It Later, which actually has been pretty hard to find for the Halloween Party band because at the original time of sale they had to be linked at the checkout counter. These are limited to 5000 produced per band.
Many people would call this a failure for MagicBands and their ability to sell, but I look at it as an overproduction mistake by Disney. These were the first parties that they ever made custom MagicBands for, and they overestimated sales. In my opinion, for the parties in 2015, Disney should make these MagicBands limited to 2500 or less. They would be more valuable and collectable, and they'd most likely sell out at the parties just like the Star Wars bands currently do. My guess is that Disney has learned a lot from 2014 sales and will continue to make adjustments.