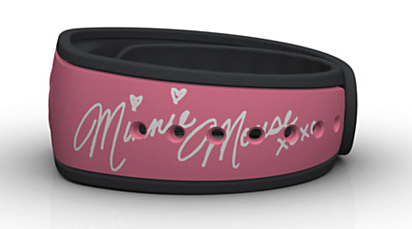 This one initially snuck past me but I caught it last night… the Minnie Mouse graphic MagicBand being sold at DisneyStore.com appears to have a new signature (at least in the marketing image they posted), in line with the way she signs autographs at the theme parks! This is interesting news and shows that Disney really does care about consistency after numerous internal complains about the initial signature not matching. I posted about this issue fairly recently.
Here's the new MagicBand posted on DisneyStore.com: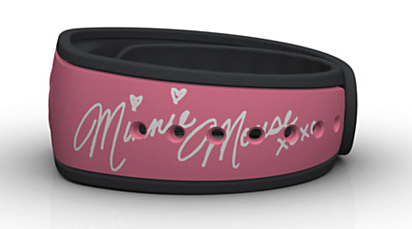 Here's the old MagicBand, still available (for now) in the theme parks:

Her actual theme park autograph: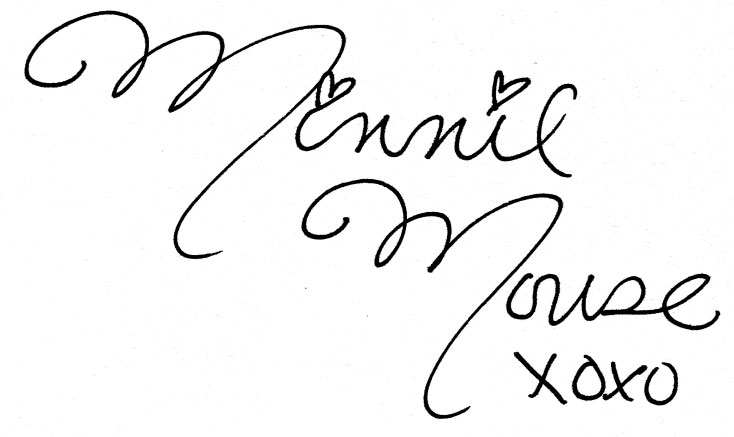 I went ahead and ordered one from DisneyStore.com and I'll confirm when it gets here whether it does indeed have the new signature or not. But I'm assuming that eventually the new one will replace the old in Walt Disney World as well after they sell off the remaining stock, and the old ones will actually become hard to find eventually.
Goofy also had an incorrect signature, so we'll see if they end up updating that one as well.
I'll make another post soon once my order arrives with additional details.