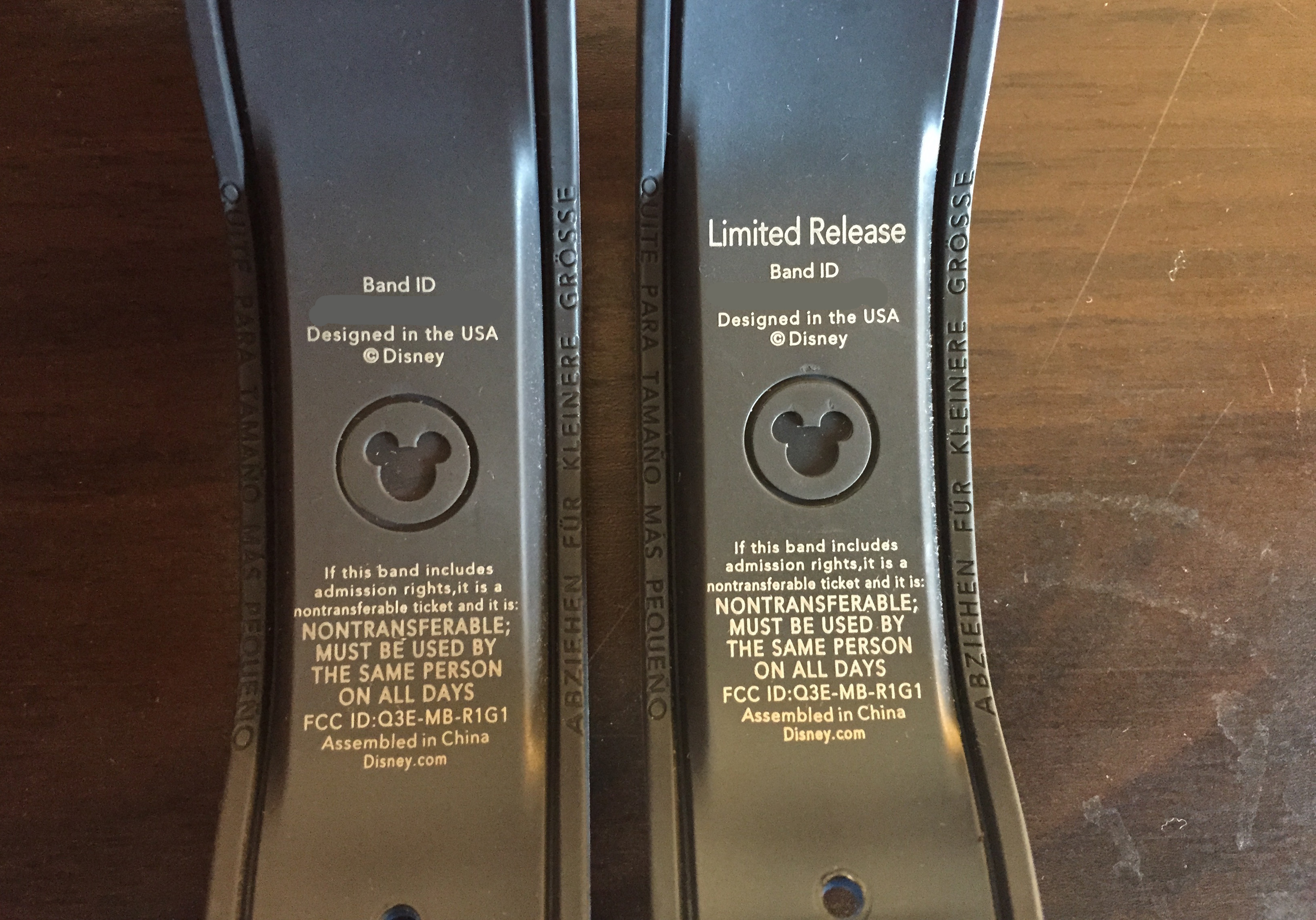 A minor difference between two blue runDisney Limited Release MagicBands has been discovered. One of our readers, Giuseppe, brought this to my attention. The original blue runDisney band was a Limited Release sold at the 2015 Marathon Weekend, but did not say so on the back of the MagicBand, even though it was expected to. The second version of the blue runDisney band was also a Limited Release and sold at the 2015 Princess Half Marathon, but included the Limited Release stamp on the back of the band this time. The barcodes (aka the SKU) on the packages are the same though.

Here's a picture between the backs of the two releases so you can see for yourself: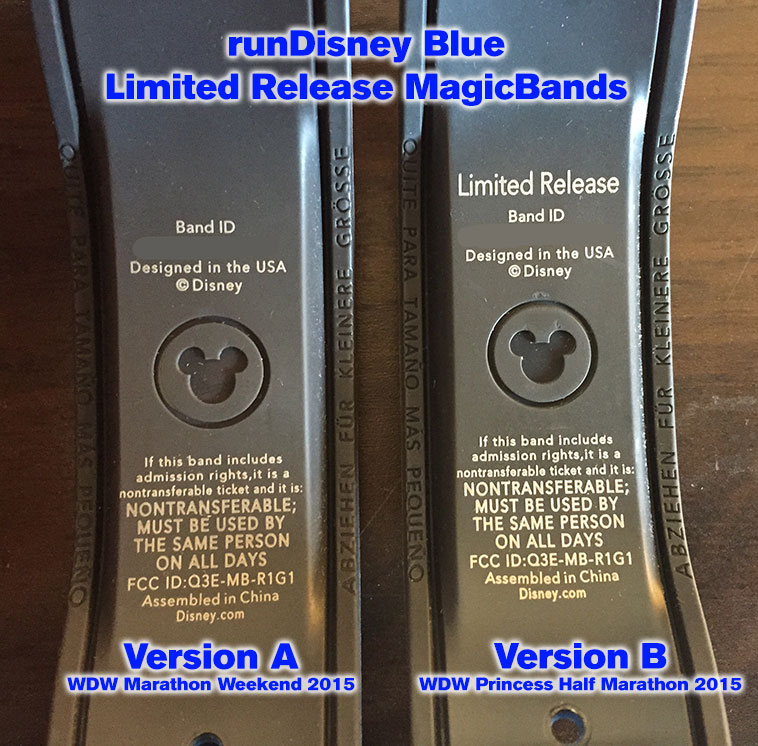 In my opinion, being a completist collector myself, I view these are two separate MagicBands that need to be added to my collection. Although the Version A was most likely just a mistake and should have included the Limited Release stamp, it did not, making it a unique individual item that could only be purchased at the 2015 Marathon Weekend (even though the graphic on the MagicBand is the same). It had a very limited run, with some people stating only 1000 were made of this original version.
This minor difference between two bands is similar to the blue 2015 Disney Cruise Line MagicBands, one showing the year and the other does not.