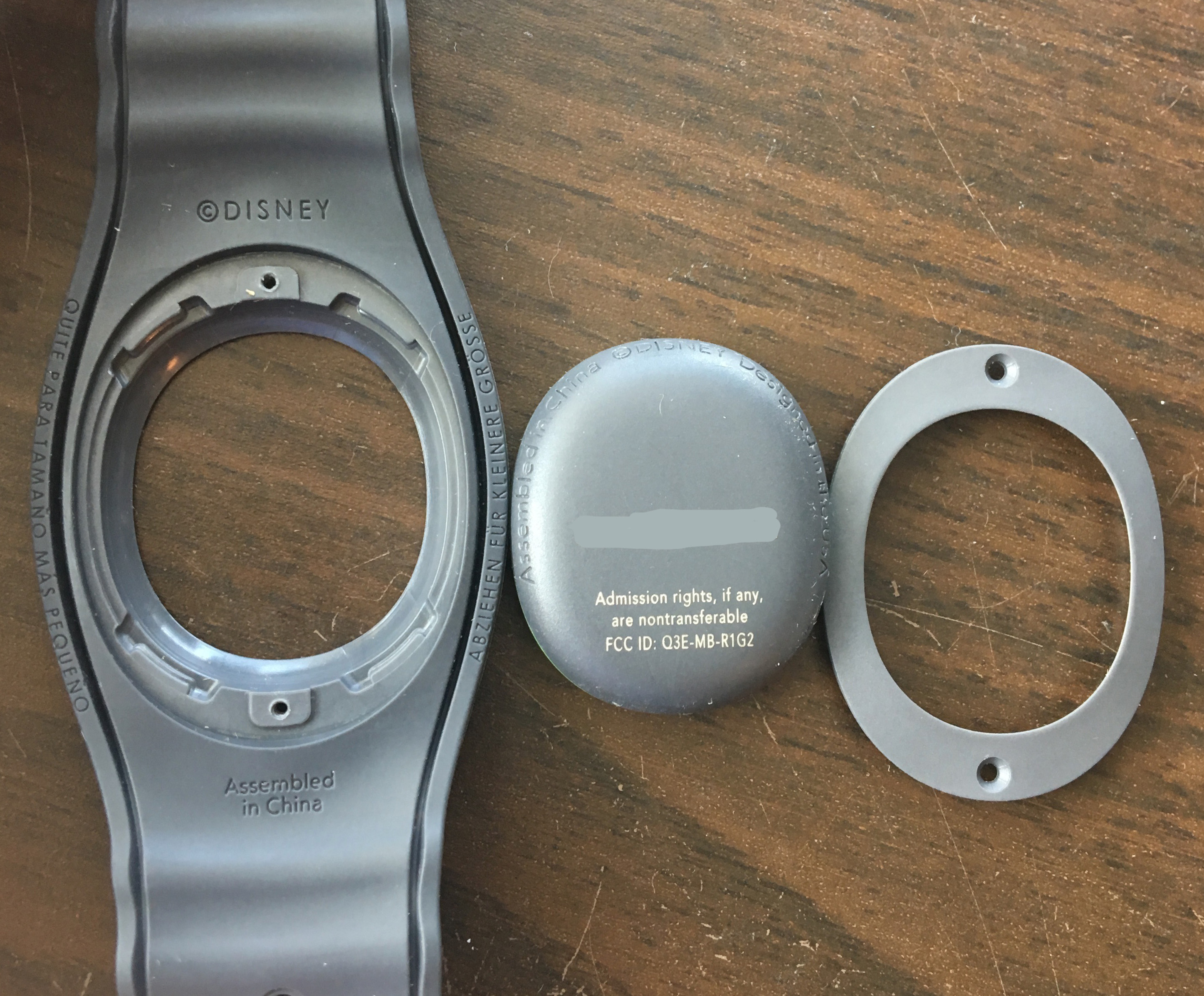 I had an opportunely to chat briefly with the MagicBand 2 team today and they provided with me with great tidbits of information about this new style of band. So here is a quick breakdown:
The puck inside the band is actually called an Icon officially by Disney.
The release date for within the Walt Disney World parks is in the next few weeks. Very soon. Steven Miller from the Disney Parks Blog will be posting an article about it when they are ready to announce it.
MagicBand 2 bands will be sent to Annual Passholders starting in December for new AP's and renewals.
MagicBand 2 bands will be sent to resort guests sometime after the new year.
Bands sent to guests will have their names printed on the Icon.
All bands will be sold with an Icon installed in them. You will

not

be able to buy empty straps. This defeats the idea that Disney was looking for a cheaper option, or that Disney was trying to lighten server loads.
Disney will continue to make Limited Edition bands and they will continue making special effects at touch points.
Disney will update the On Demand band system to work with this new MagicBand 2 style eventually.
The purpose of MagicBand 2 was to allow more accessorizing. Think keychains, necklaces, purse attachments, wheelchair attachments, etc.
Accessories will include a screwdriver for guests to remove the Icon and use it in their new accessory.
Initially, retail pricing will remain the same as it currently is.
From my personal use today, I found the Icon very difficult to remove and reinstall back into a band. You need a tiny screwdriver and the fit is extremely tight. Popping these things in and out isn't something you'll be doing daily.
The band feels the same when wearing it. It's just as comfortable as the new thinner style. The Mickey head area is bigger, but it's really not that bad at all. Guests will get used to it quickly.
Old MagicBands (the original design) will continue to work just fine. You should not consider them obsolete.
As I get more details, I'll continue to post them on the website.