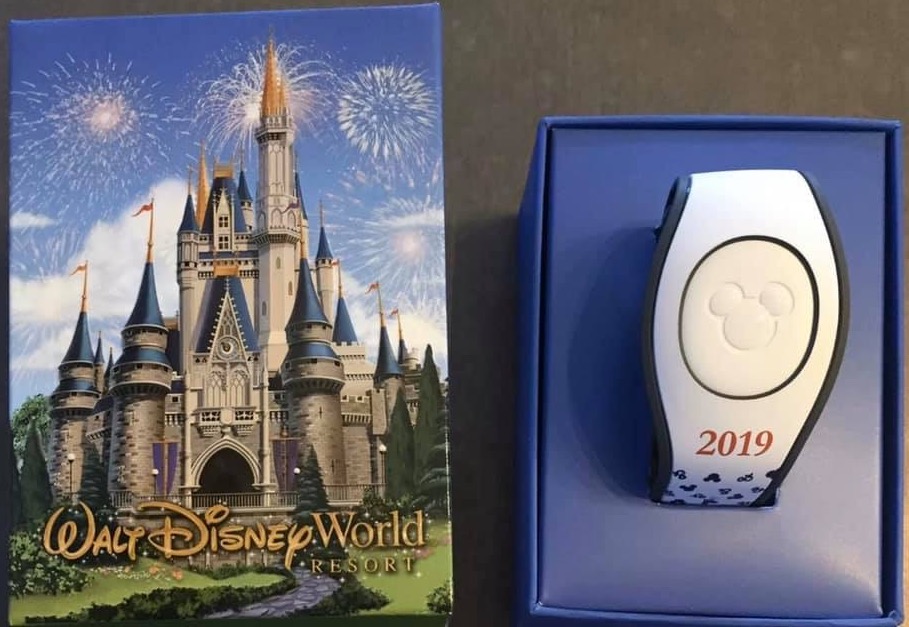 A new 2019 VIP promotional MagicBand has been discovered. Here's some background about the band: Disney has created special VIP MagicBands for specific employees within Disney who have generated large amounts of income for Disney via corporate meeting plannings. I don't have a lot of details beyond that, but I have heard that the planner has to have generated more than $1 million in order to receive these special VIP bands. Now I'm not sure how accurate that is, and is just based on what I've heard, but it makes these special themed MagicBands very difficult to obtain.
Disney has been making these VIP bands since 2015, and you can see all of the different bands released here. This year's version does some in a special box, although generic, and the box has been used in the past. These bands are not available for sale and never will be, so eBay is your best bet if you want to try and find one.
This MagicBand is not available directly from Disney, but you can buy it from eBay online by clicking this link which will take you right to the product listings.