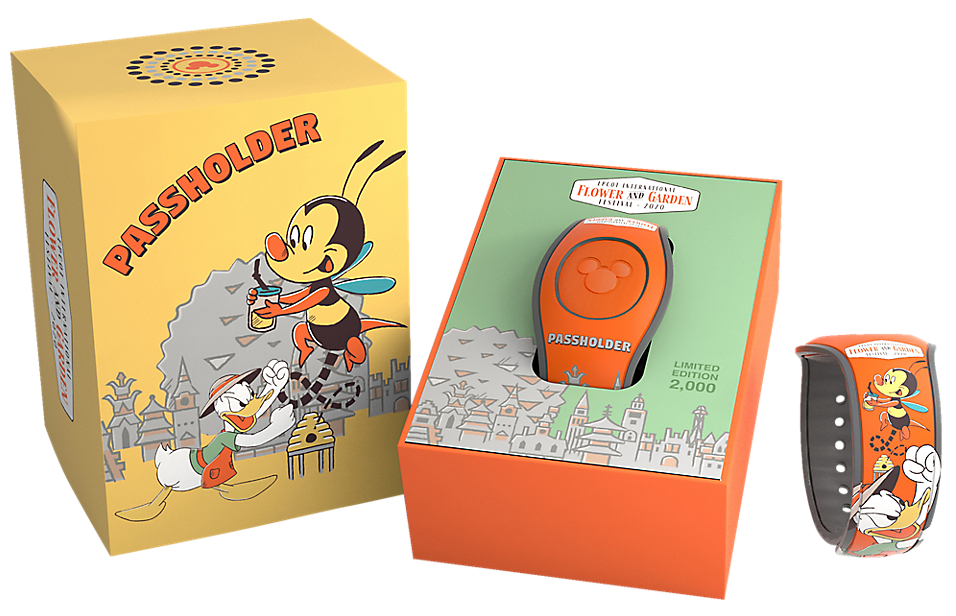 The first 2020 Epcot International Flower & Garden Festival MagicBand is out today, just one day before Walt Disney World temporarily closes until April 1st, 2020 due to the coronavirus COVID-19 pandemic. The first band released for the festival is an Annual Passholder exclusive featuring Spike the Bee and Donald Duck, and it limited to only 2000. The cost is $34.99 and the barcode SKU is 400918813387.
This MagicBand does make special effects at touch points of a buzzing bee with a yellow ring circling randomly left and right.
This MagicBand is not available directly from Disney unless you got it from this specific event, but you can buy it from eBay online by clicking this link which will take you right to the product listings.