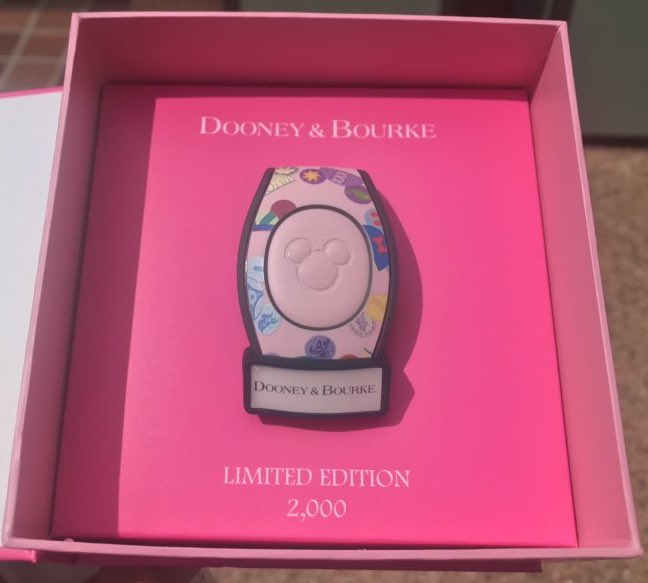 There was a surprise release today in Disney Springs at the Ever After Jewelry Co. & Accessories store: A new Limited Edition 2000 Princess Ear Hat Dooney & Bourke MagicBand! This band matches the handbags with the same pattern and color (millennial pink) called "I Am Princess", and were also released today at that store.
This MagicBand goes for $48 and the barcode SKU is 400020985637. This band should make special effects at certain touch points, and once I find out if that is true I will post the video here. Here are some pictures of the new band.
If you want to order this band, you can do so by clicking this link which will take you right to the product.