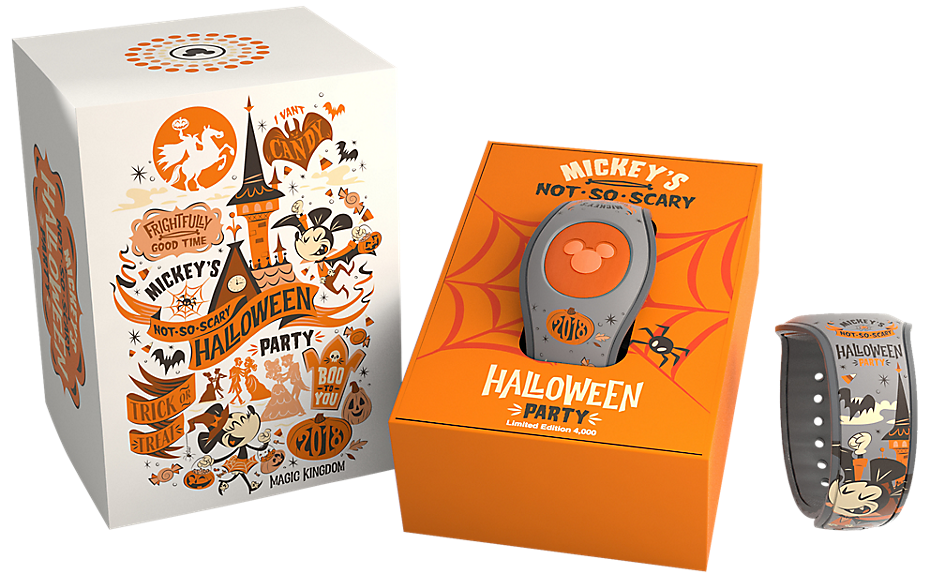 A new Limited Edition 4000 MagicBand is coming to the Mickey's Not So Scary Halloween Party starting tomorrow, August 17th, 2018. This is a hard-ticket event and you can only purchase these bands at the party in the Magic Kingdom. They are not going to be available online or in any other store.
Since 2014 Disney has released special Limited Edition bands for the parties, and 2018 is no different. New this year though is the multi-color gray band and center icon of orange. According to the Disney Parks Blog, this will have "a decorative box with glow-in-the-dark ink". The band and icon also glow in the dark, as confirmed by the picture below. This item has a SKU of 400020969361. The band is $39.99 because of the special effects on the box.
This MagicBand is not available directly from Disney unless you got it from this specific event, but you can buy it from eBay online by clicking this link which will take you right to the product listings.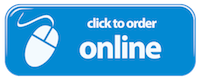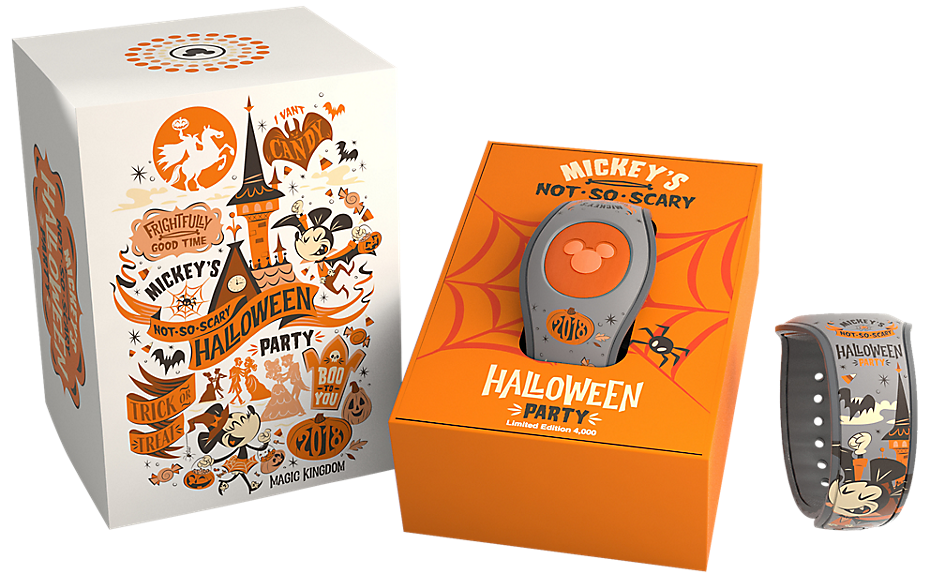 The band does indeed glow in the dark: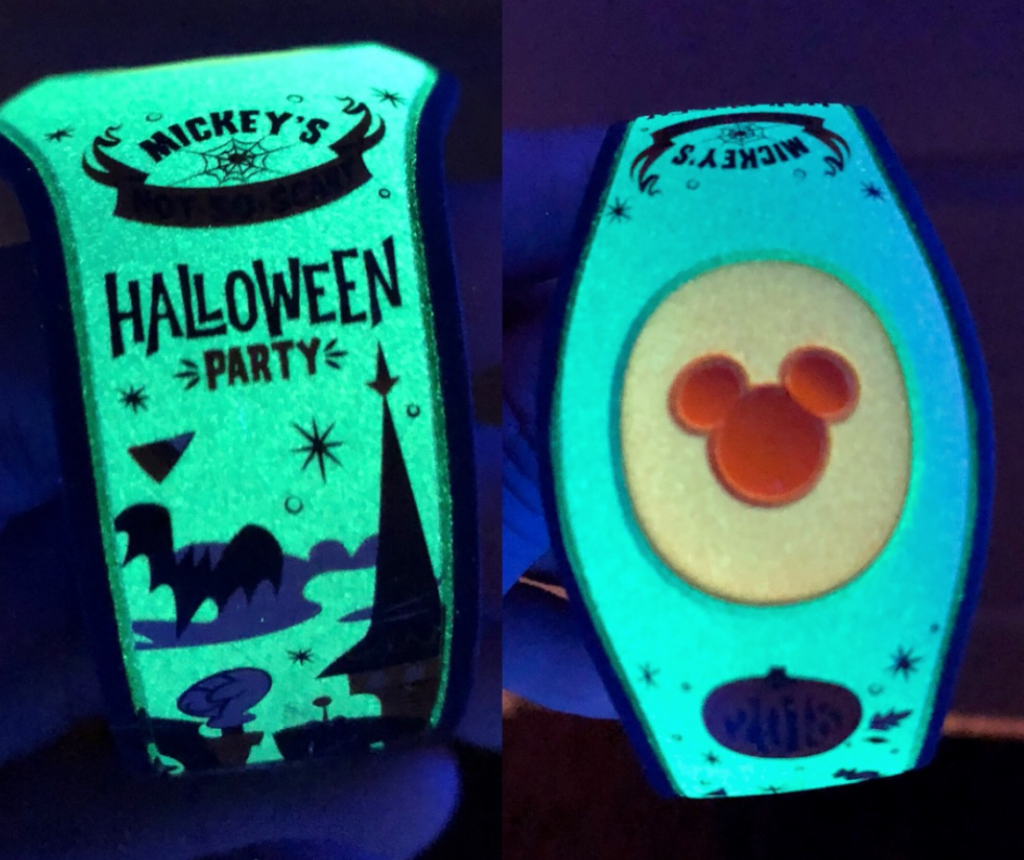 Credit to Blog Mickey for these pictures: