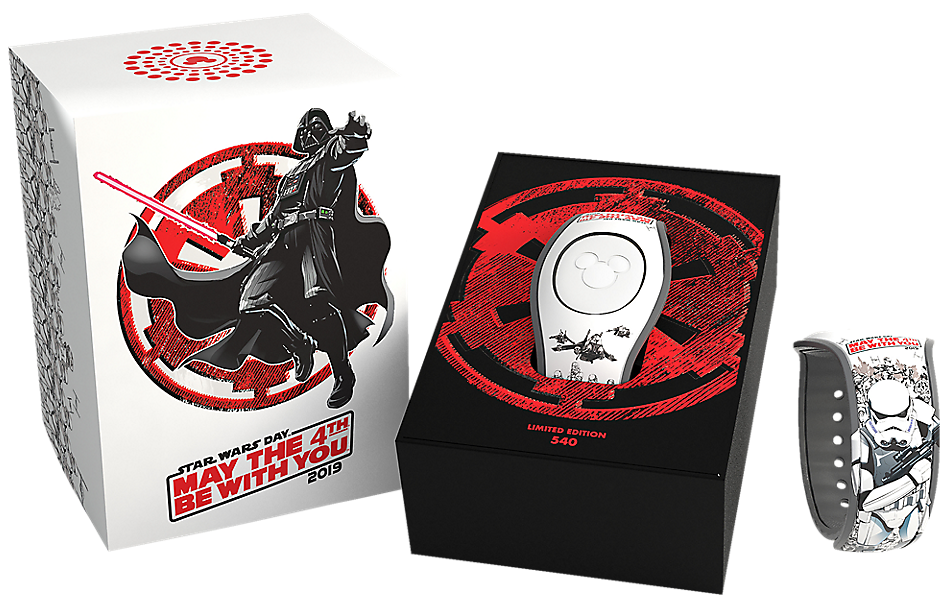 A new Star Wars Day MagicBand is being released this Saturday for "May the 4th be with you". The is a low numbered Limited Edition band at only 540 produced, so they will go very quickly. Disney has done May the 4th bands in the past, but it's been a few years since they've made one. This will retail for $34.99 and the barcode SKU is 400036150593.
These will be sold at Disney's Hollywood Studios only and most likely won't be sold online at all.
This MagicBand is not available online from Disney, but you can buy it from eBay online by clicking this link which will take you right to the product listings (if any are available).