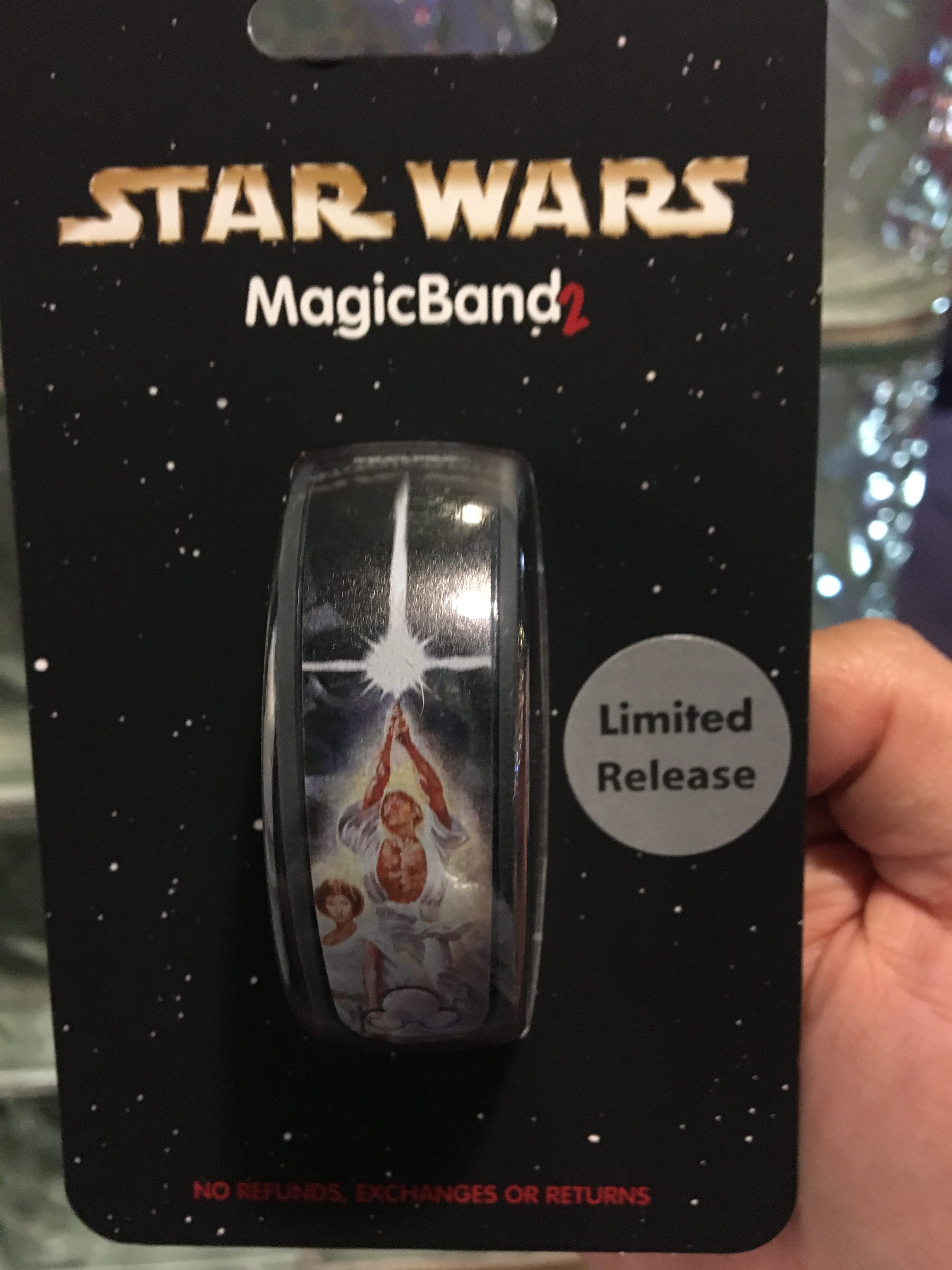 On Friday, April 14th, 2017, Disney held it's first (of potentially many) new Star Wars: Galactic Nights event. As was advertised, special merchandise was unveiled to commemorate, and included in that was a new Limited Release MagicBand for $27.99. The band has graphics to celebrate the 40th anniversary of the Star Wars franchise, and even more excitingly comes on an all new base band color of black, which has never been seen before. Although this band isn't a Limited Edition in a special box, and most likely won't make special lights and sounds at touch points, it's still likely to be extremely limited and may have even sold out at the event.
As you may recall, some of the Limited Edition Dooney & Bourke MagicBands from last year were on a white base color, but that a white solid band color was never released otherwise. Now we have a special MagicBand on a black base color. Will white and black eventually come out as a solid color? Or will they always be reserved for special events and releases? Time will tell I guess.
The barcode SKU of this item is 400020187659.