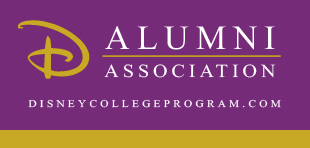 Many college youth end up paying for college and getting some great real-world experience as Cast Member's via the Disney College Program. In fact, many Cast Members you see on a daily basis at Disney parks throughout the world are in the program. If you've completed and graduated from the program, you are part of the Alumni, and in January 2016 they are doing a special homecoming event.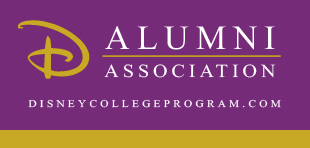 Attendees will have the option to purchase a brand new College Program Alumni MagicBand. Invite e-mails were sent out, and here's a part of what the e-mail said:
Exclusive #CPAlumni Homecoming Weekend merchandise including a customized Disney Alumni Association MagicBand!
Registration for the event is $200, and again, you need to be registered College Program Alumni to go. I am hearing that the band is free with registration, it's personalized with a name on the back, and is Limited Edition. This means it may come in a special box and may even make lights/sounds at FP+ touch points. I'll know more info in January.