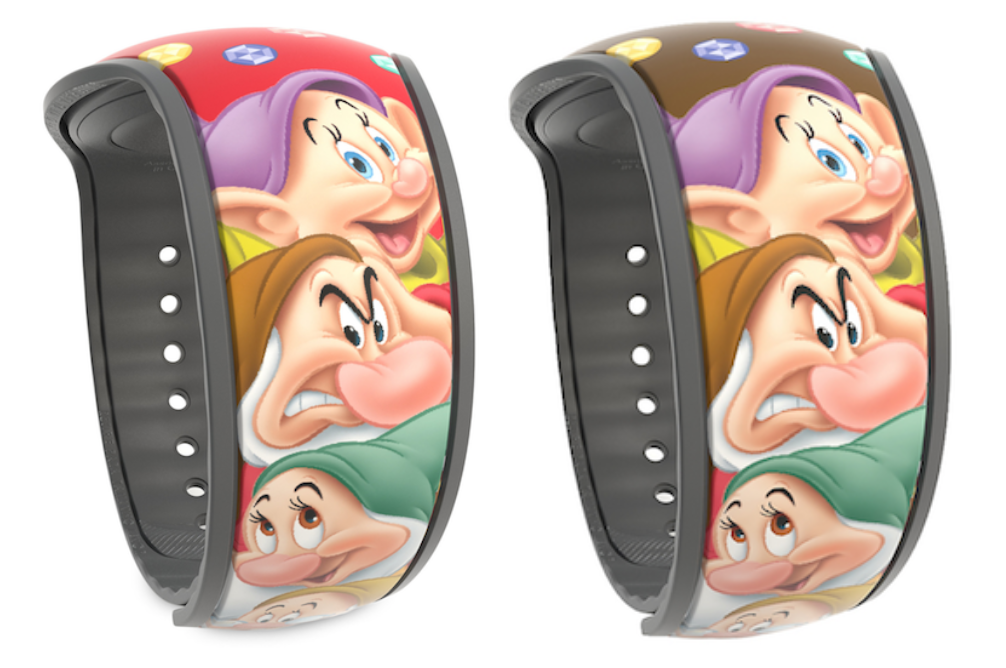 UPDATE: shopDisney on December 20th changed their picture to the brown Seven Dwarfs band. It appears that the red one may have been shown by mistake.
Original article:
A few days ago I posted an article about a new Open Edition MagicBand featuring the Seven Dwarfs from Snow White. What was so interesting about the new band is that the base color of the band itself was a new color: brown. Well today shopDisney (formerly the Disney Store) released on their website that same Seven Dwarfs MagicBand, but this time on a red base color.
So the question is, are there two different colors of the same band on purpose? Or was there a mixup and red was the original color before they decided to switch to brown? The oddest aspect of this all if that the red shopDisney band uses the same barcode SKU number as the brown one you can buy at Walt Disney World today. I've gone ahead and ordered the red one online… and I'll just have to wait and see if a red one or a brown one arrives.