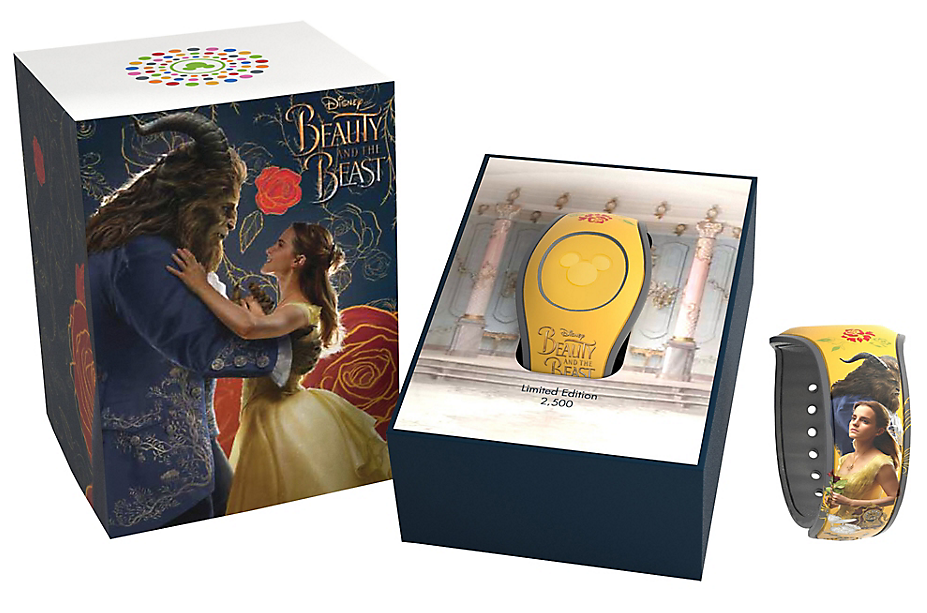 In what appears to be a surprise release, a new Limited Edition 2500 MagicBand featuring characters from the live action movie Beauty and the Beast has appeared for sale today in the theme parks (they are in Epcot at Mouse Gears currently) This is the second design for the upcoming Beauty and the Beast movie, so the original blue band must be selling quite well for Disney to put out another version.
This should make special effects at entry touch points at the parks. The price is $32.99 and the SKU barcode for this item is 400020232649.
I found out about this from an eBay auction this morning. I don't usually link to eBay auctions, but the seller was kind enough to send me some information about this item and some pictures for the site.