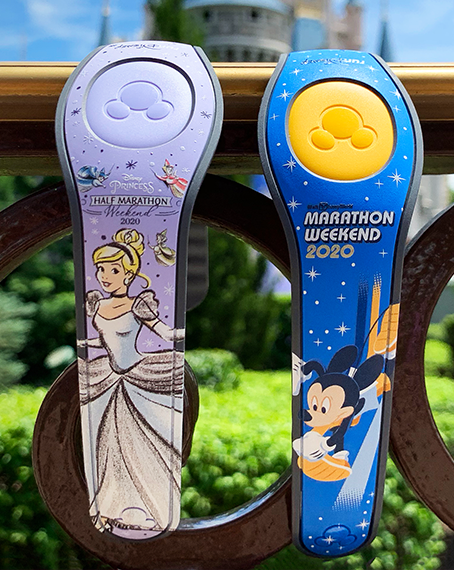 runDisney today, via the Disney Parks Blog, announced three new Limited Edition MagicBand to coincide with upcoming events. This is a first for runDisney, as usually MagicBands in the past have been Limited Release or On Demand for certain events. The lone exception is there was a Limited Edition Dooney & Bourke MagicBand for a half marathon a while back.
The bands announced are the following:
According to the blog post, "the commemorative MagicBands will be available for pre-arrival purchase via the Products tab in your runDisney Account for participants currently registered for available 2020 runDisney events." The cost will be $34.99 each. Annual Passholder discounts can not be applied to these purchases. I'm also unsure of what the barcode SKU numbers are yet. I'm assuming that these will come in a special box, like all other Limited Edition bands do.
Here are some pictures of what two of the three bands will look like.
These MagicBands are not available online from Disney (unless you are a runDisney participant), but you can buy it from eBay online by clicking this link which will take you right to the product listings (if any are available).