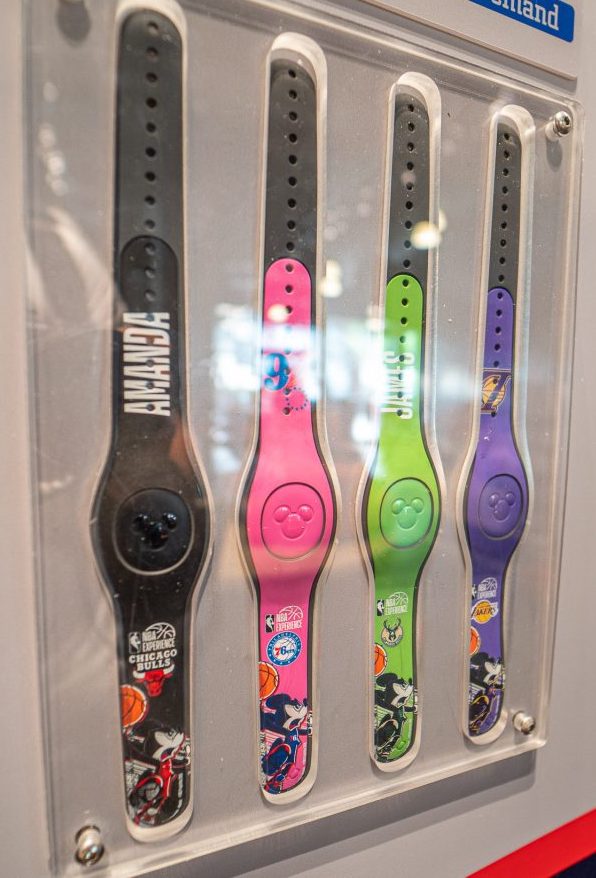 A new MagicBand On Demand kiosk is now available at the recently opened The NBA Store in Disney Springs, according to Blog Mickey. The NBA Store is part of the new The NBA Experience attraction opening in about a month. Looking at the pictures, it appears that there is at least one new MagicBand design for every NBA team logo, which is 30 teams currently.
Some pictures courtesy of Blog Mickey.
These MagicBands are not available online from Disney, but you can buy it from eBay online by clicking this link which will take you right to the product listings (if any are available).