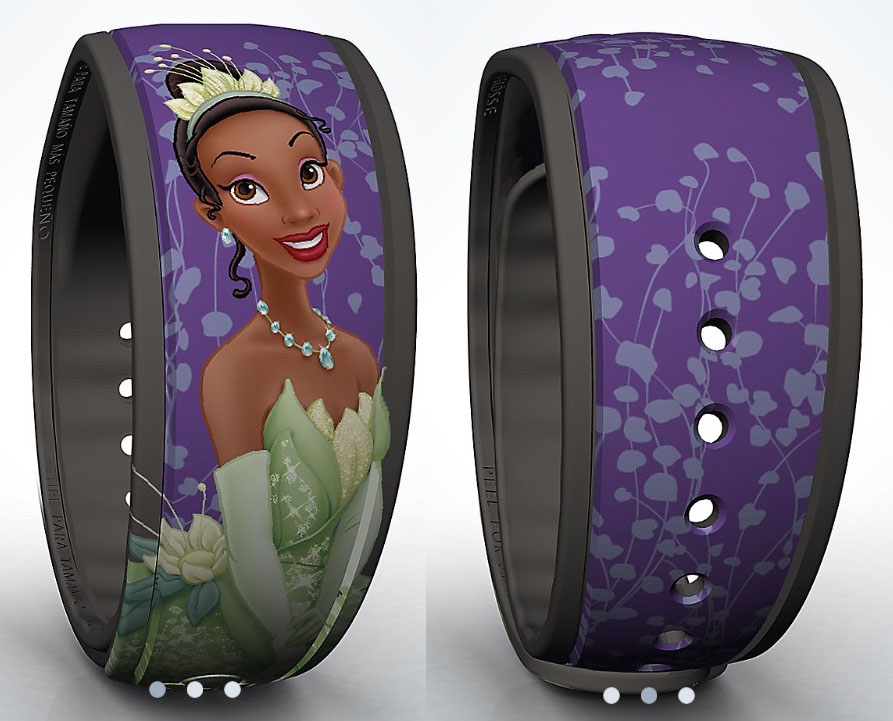 A purple Open Edition MagicBand for $19.95 has appeared in Walt Disney World featuring Princess Tiana from the movie The Princess and the Frog. Although Princess Tiana is currently available in the MagicBand On Demand system at the Magic Kingdom, this pre-packaged Open Edition features graphics not just on both sides of the band, but also at the top near the Mickey head touch point. If you take a closer look at the pictures I've grabbed from the Shop Disney Parks mobile app below, you'll see that you can see those extra printed graphics towards the top:
The official Open Edition MagicBand also signifies that purple is the official color for the design on the band, and not green (which is the color I got at the MagicBand On Demand station). I've noticed that the backside graphic often is the same lighter color as the band it's supposed to be printed upon… in this case Tiana's light purple flowers signify that the color of the MagicBand itself should be solid purple.
Thanks to reader Chris for the tip!