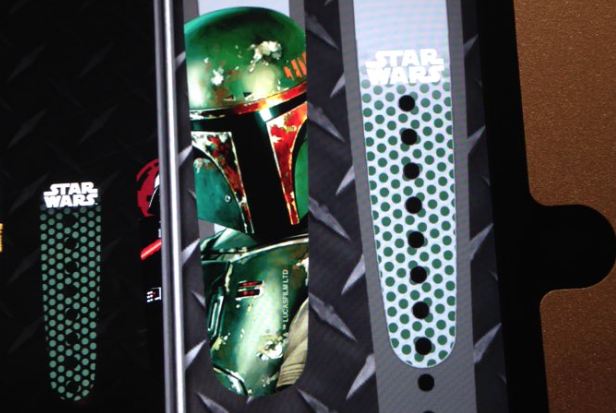 Today, December 1st, 2015, was the opening of the new Star Wars Launch Bay attraction within Disney's Hollywood Studios theme park at Walt Disney World. The Star Wars Launch Bay is a temporary store, character meet-and-greet, and walk-through attraction that will be at Hollywood Studios until the new Star Wars Land is built in the coming years.
In a surprise, a new MagicBand On Demand station was opened inside of the Star Wars Launch Bay featuring all Star Wars based new designs. There are only two designs that we have seen before (Luke and Stormtrooper), and all of the others are new! Again, like the On Demand Pixar MagicBands, I'm seeing copyright text and symbols on most of the MagicBand graphics, which is disappointing as it distracts from the beautiful images. I hope Disney can stop doing this at some point in the future.
Here's a quick look at what we know is available so far (special thanks to WDW News Today for providing the pictures):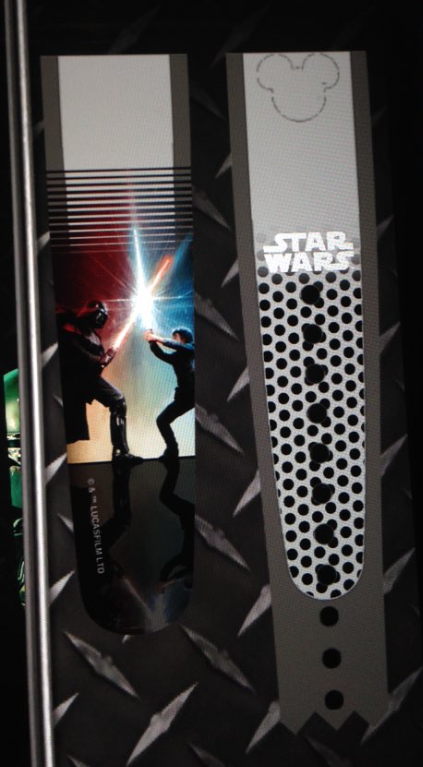 We've seen this one before as an Open Edition: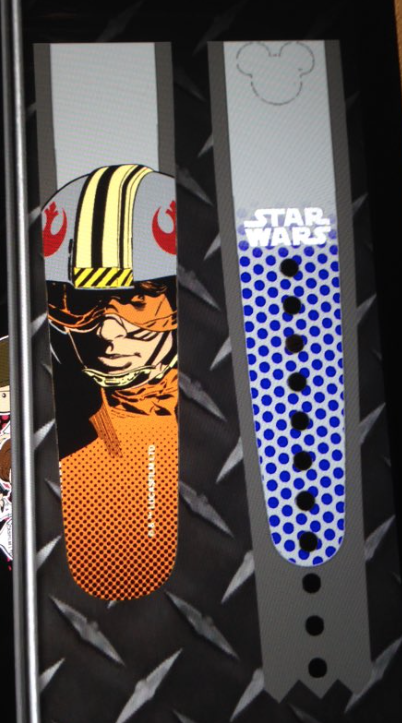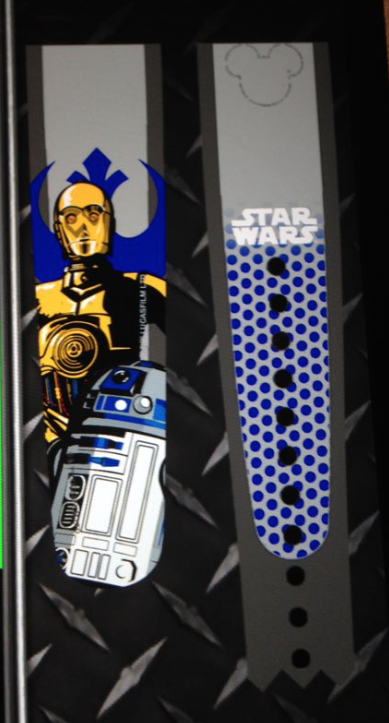 We've seen this one before as an Open Edition: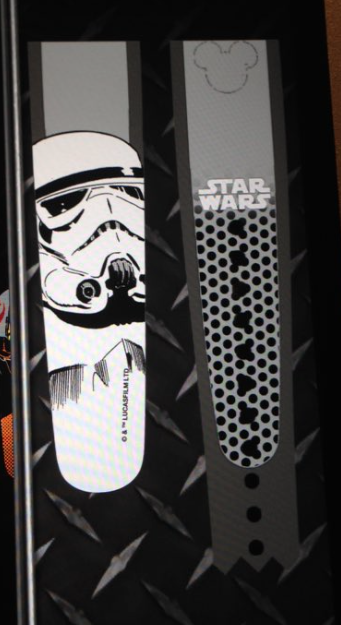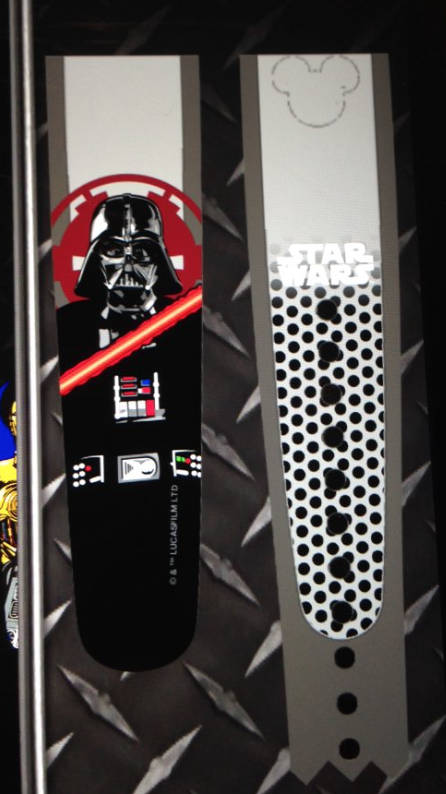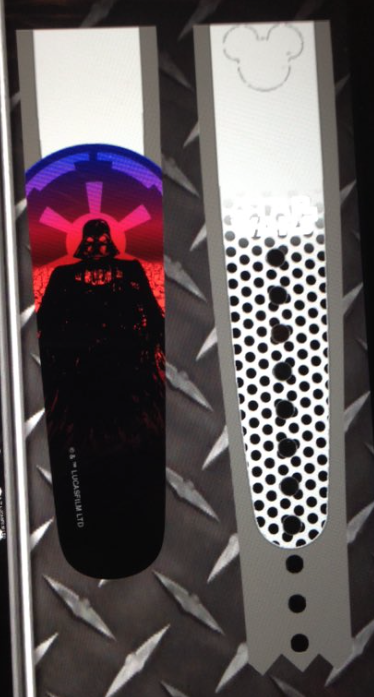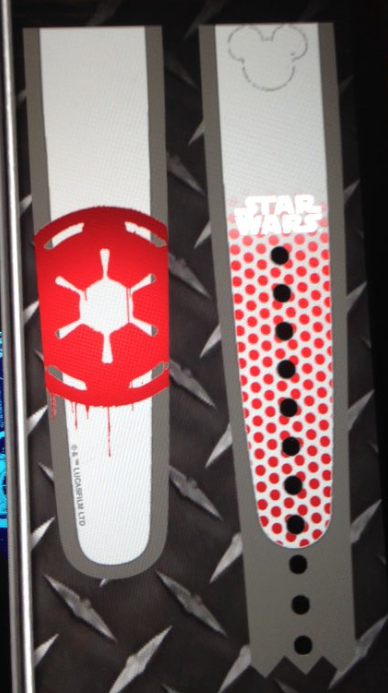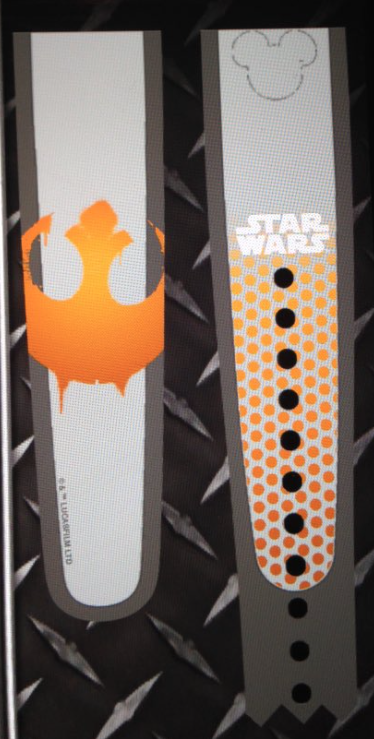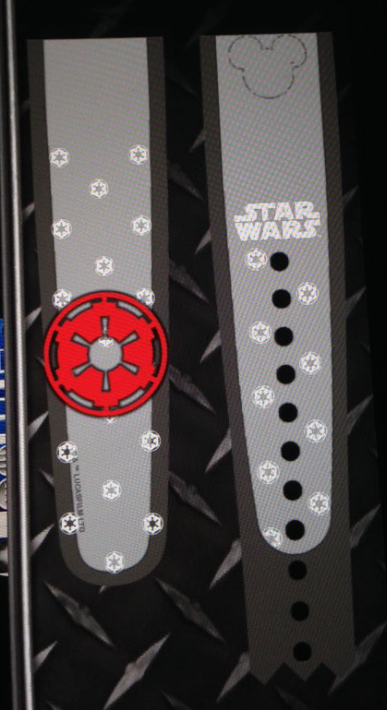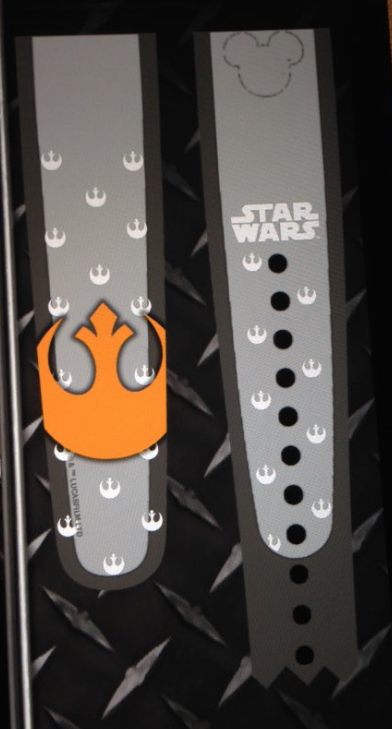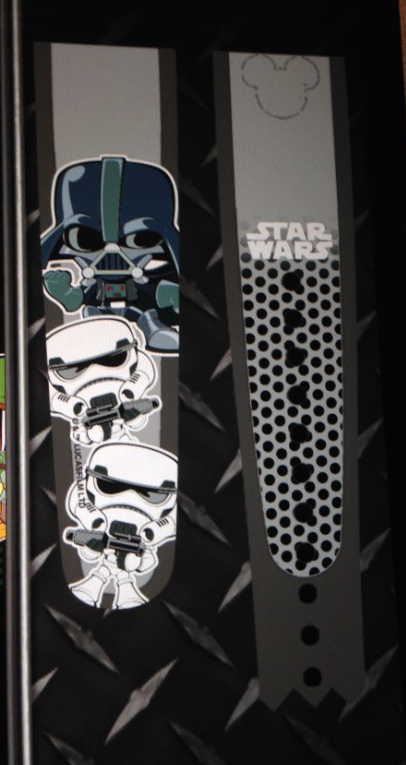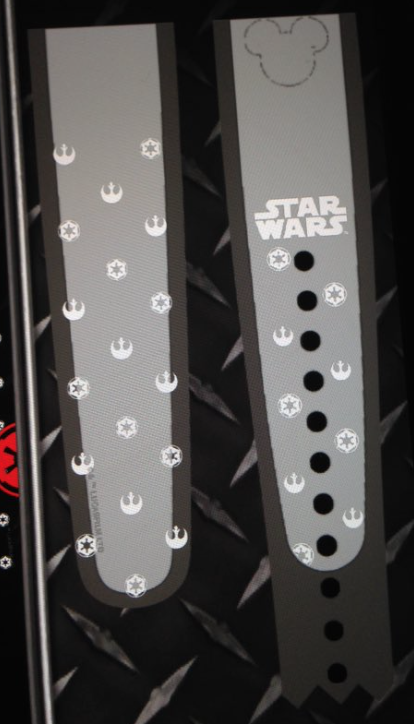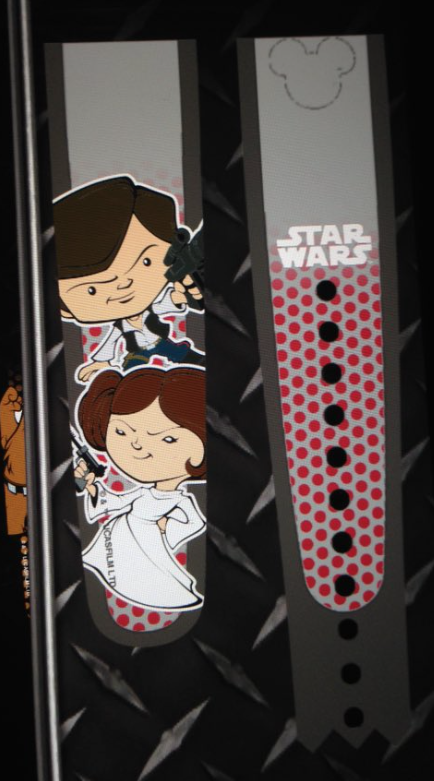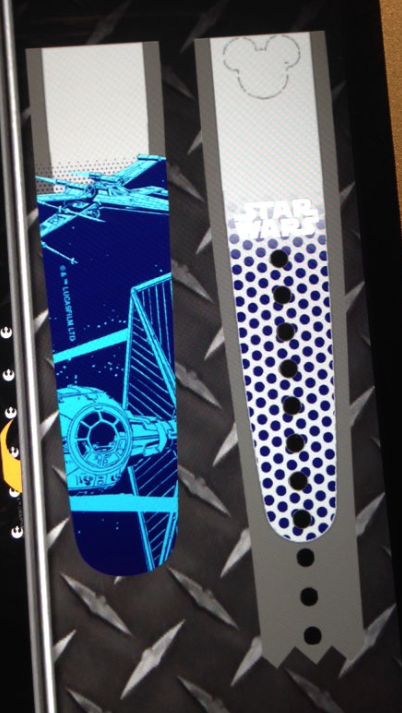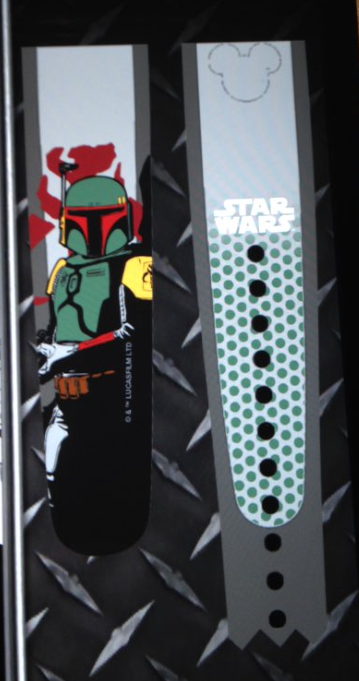 Not sure what this is… is it supposed to be a green lightsaber?