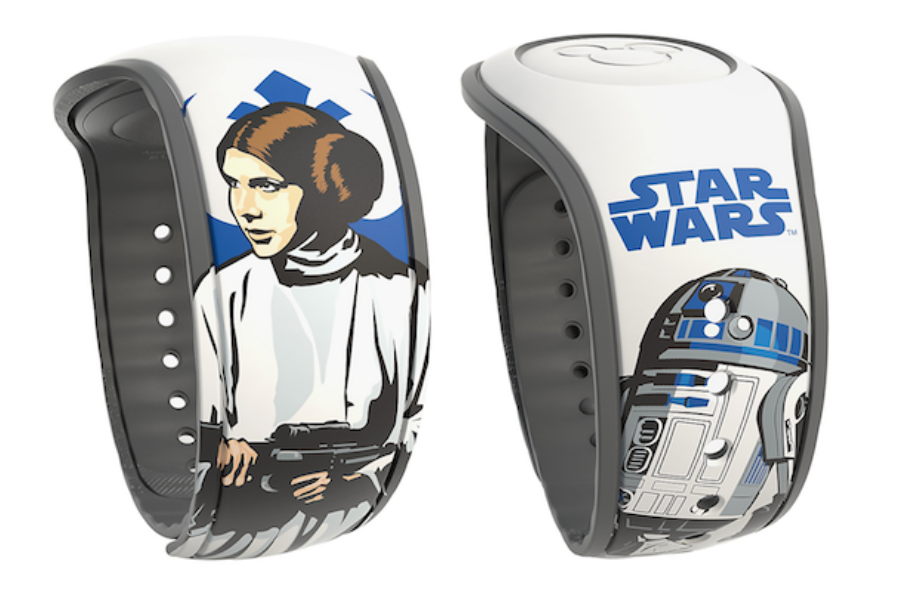 A new white base colored MagicBand featuring Princess Leia Organa from Star Wars, with R2-D2 on the reverse side, has been released today to celebrate May the 4th "Star Wars Day" 2017. It's also a nice tribute to Carrie Fisher (Princess Leia) and Kenny Baker (R2-D2) who both just recently passed away. This MagicBand is a Limited Release and costs $27.99. The barcode SKU for this item is 400020187680.
This should be available even after May 4th and 5th. For now you can find this band on the Shop Disney Parks mobile app and DisneyStore.com starting today. This is also available at Hollywood Studios today as well. This is a very nice band, but I have to be honest that I'm a bit disappointed that it wasn't Limited Edition instead of Limited Release.
You can buy this by clicking here.