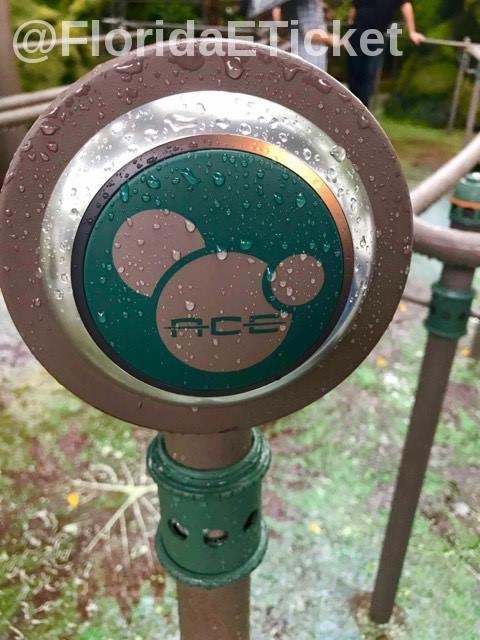 The new Pandora: The World of Avatar land is opening soon in Disney's Animal Kingdom on May 27th, 2017, and previews are already taking place inside of the new land for media and Cast Members. Because the land is highly themed after the moon seen in the blockbuster film Avatar and it's upcoming four sequels, Disney didn't take things lightly when it came to turning fantasy into reality. Confronted with matching the critically acclaimed land of The Wizarding World of Harry Potter in Universal Studios Orlando, which has raised the bar when it comes to park theming, Disney had to do the same for Pandora to prevent it from being called a failure right out of the gate.
Here are just some examples of how immersive Disney has gone with Pandora, many of which they've never done before:
There is no Disney themed merchandise available inside of the land (only Pandora related items can be bought). No Mickey Mouse plush or Finding Dory t-shirts, sorry.
The merchandise bags only show Pandora on them.
The receipts for all purchases show the  Alpha Centauri Expeditions (ACE) logo on them, which is a fictitious travel company that "transports" you to and from Pandora as you walk in and out of the land entrance area.
All Cast Members are "employed" by the ACE company and wear ACE badge name tags.
Cast Members wear attire themed with the land.
All food is themed directly from the story, including unique items not found anywhere else on Disney property.
Because of the strict restrictions on theming, a dilemma arose as to how to handle the MagicBands and their touch points, which have always had a Mickey symbol on them front and center. In fact, many Cast Members currently direct guests to "touch the Mickeys" in order to activate a touch point. Originally there were rumors that maybe the ACE team members would carry iPhone devices that would just hand scan people as they came in to avoid this problem, but it appears Disney has come up with a creative and clever solution to keep the Mickey symbol on the touch point, but also hidden in plain site.
When you #VisitPandora at @WaltDisneyWorld, make sure to check-in for your FP+ experiences with Alpha Centauri Expeditions! pic.twitter.com/DVOy3vozvx

— Florida E-Ticket (@FloridaETicket) May 3, 2017
Can you see it? Behind the ACE logo, the moons are lined lined up in a way that makes the two smaller moons appear to be the ears that Mickey would have. Now this is quality theming and I expect Disney will do the same when Star Wars Land opens in 2019. Great job Disney, I love it!
Here is the original touch point seen everywhere else in Walt Disney World for reference: