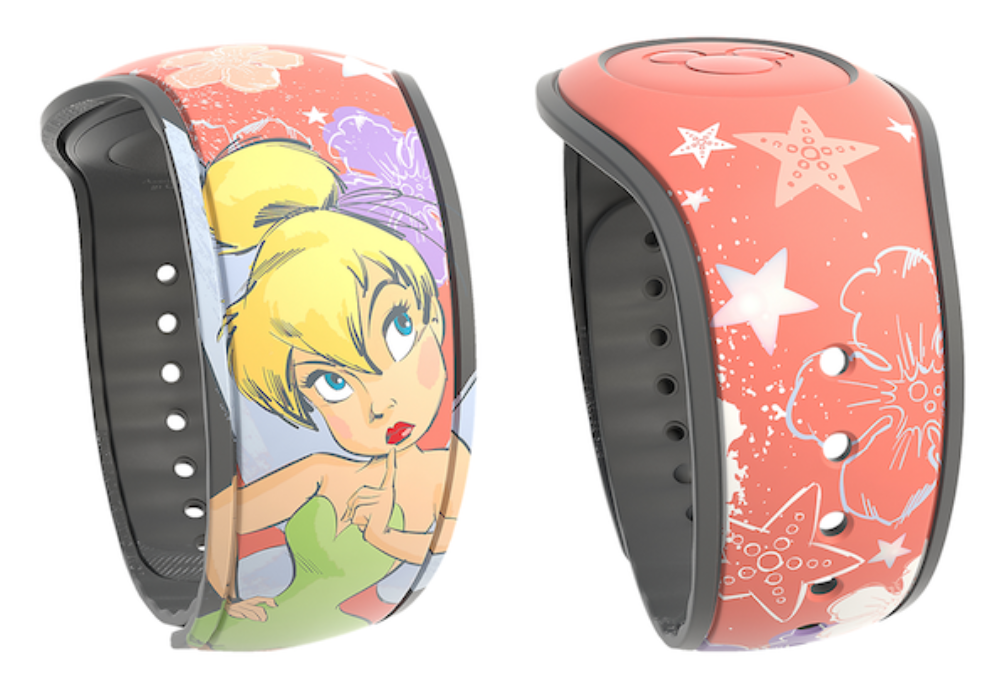 A new Tinker Bell MagicBand has briefly appeared on the Shop Disney Parks mobile app, and then was pulled for some reason (Update: It's now available!). I do expect this band to reappear in the next week or so here. The MagicBand appears to be an Open Edition MagicBand for $24.99 with a barcode SKU of 400021058491.
The band does appear to be on another new base color, which looks to be a coral or salmon color. Once I have this in hand I'll be able to get a better look at it.
If you want to order this band, you can do so by clicking this link which will take you right to the product.