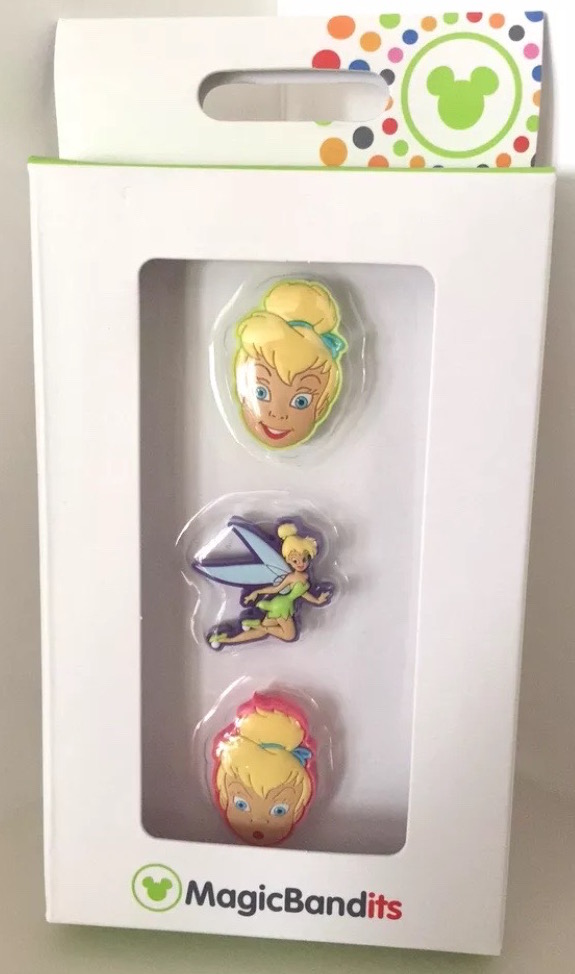 More MagicBandits have quietly hit the shelves within the Walt Disney World resort. There are two packs; one featuring Tinker Bell and one is a repackaged princess set with new background colors. Thanks to a special source for the tip about these being released.
Here's the new Tinker Bell set: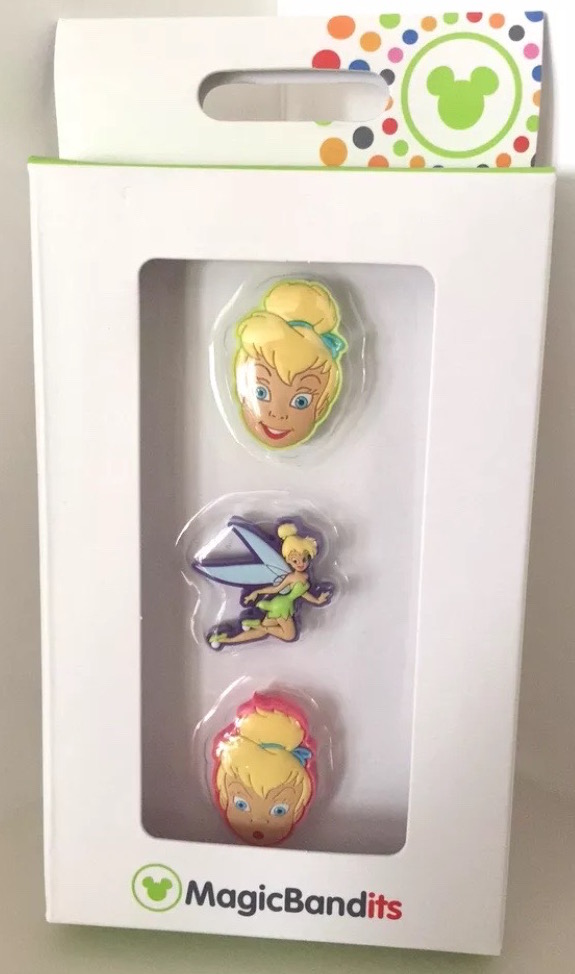 The princess set is an updated set, which has new colors in the background and slight design changes. The new set is on the left, the old set it on the right.