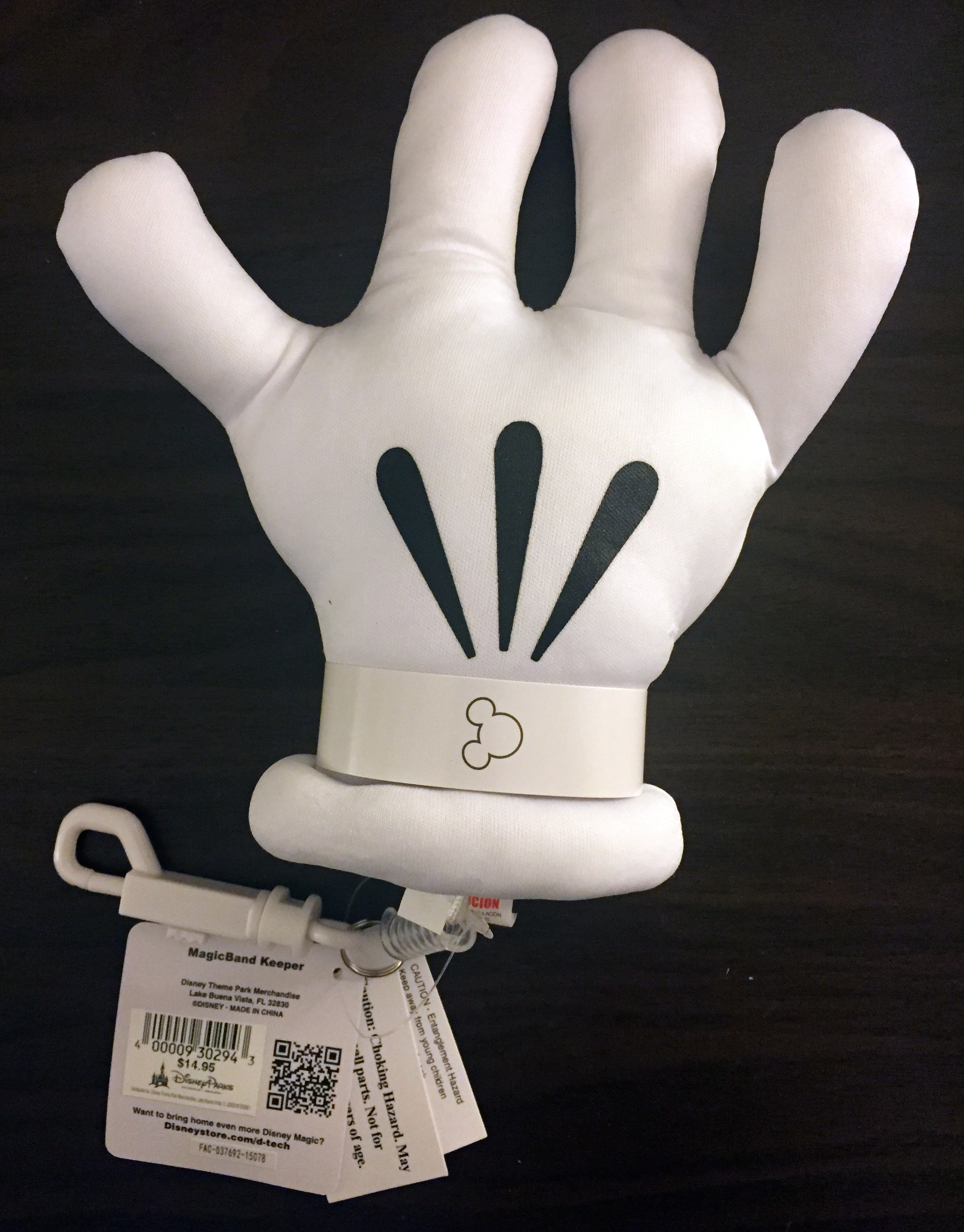 Today there was a new MagicBand accessory released called a MagicBand Keeper. These oversized stuffed accessories come in the form of either a Mickey hand or a Minnie bow, and are for sale for anyone who has disabilities, has a stroller or very small child, or for anyone who just plain doesn't like to wear the bands on their wrists.
As you can see from the pictures below, the MagicBand connects around the Mickey head on the Keeper, like it would on someone's wrist. There is a plastic retracting spring and a hook that connects to the Keeper on one end, and onto your stroller, purse, or wheelchair for the other end. This makes it easier for people to grab their MagicBand, touch the FP+ point, and let it snap back. Imagine a parent using this to touch the FP+ for their 2-year old child, and letting the Keeper hang from the side of the purse. Much more convenient than digging around trying to find bands.
The price of these is $14.95 and can be found throughout the Walt Disney World resort starting today.