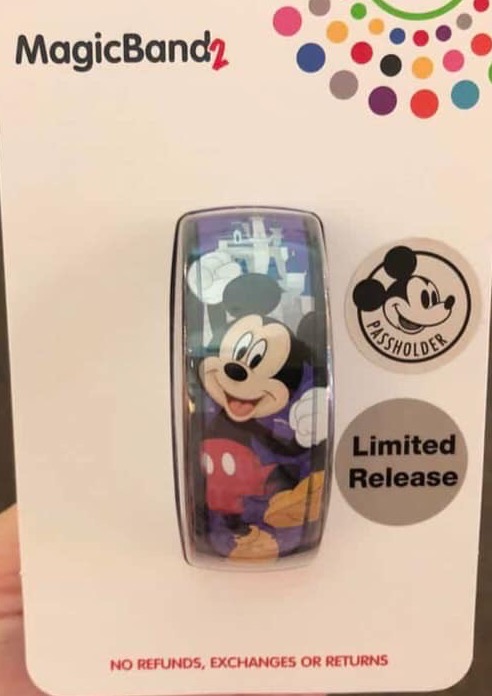 A new Limited Release Annual Passholder exclusive MagicBand is coming in July, but was released at a shop in Walt Disney World earlier today (I'm not sure which one). The band is purple and features Mickey Mouse, and is officially due to hit shelves on July 1st, 2019. Only Annual Passholders will be able to buy the band by showing their AP card to the cashier at checkout. Before the 20% AP discount the band will cost $29.99 and the SKU is 400036250026.
This is the first Annual Passholder exclusive MagicBand sold that is not a Limited Edition. The packaging features a special AP sticker on it as well. I'm unsure if this will be put online for sale at some point in time, but I'm doubtful because of the AP exclusive requirement to buy the band.
This MagicBand is not available from Disney, but you can buy it from eBay online by clicking this link which will take you right to the product listings (if any are available).