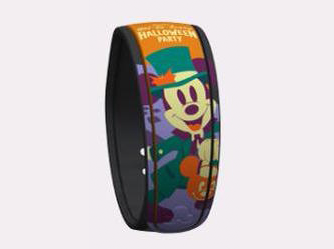 Update at 5:21pm today. Attractions Magazine has posted a larger version of the MagicBand image on the app. The design is exactly what I expected back in early August.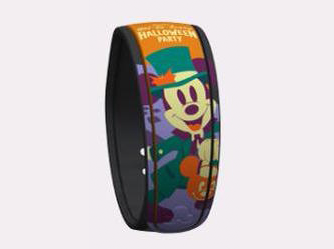 Original story:
A preview picture of the 2015 Mickey's Not So Scary Halloween Party themed MagicBand within the event park map has appeared online. It shows a very tiny preview picture of the new MagicBand making its way to the party this year.
I'm trying to obtain a larger picture for more details, but on first glance it does appear that the band is orange as predicted a few days ago. It says the MagicBand is a "Special Edition MagicBand", so I'm not 100% positive yet whether the band will be Limited Edition or Limited Release. If history is any indication, it should be a Limited Edition in a special box and should make lights/sounds at FP+ touch points.
Thanks to Kenny the Pirate for the map image.