NBA Teams and Media receive special promotional MagicBands
The NBA has decided to resume its COVID-shortened schedule all at Walt Disney World this year in a special "bubble" space Disney has provided them. The NBA has chosen the top 22 teams (out of 30) to compete and end the season there. Each NBA player has received a MagicBand to open their room door, use for purchasing, and use at the theme parks, and is themed for their specific team. Invited media has also received their own NBA logo branded bands as well for the same purposes.
I am looking for images of both sides of every band design given to the NBA. There are pictures all over Instagram and Twitter of players with the bands on. If you find a good quality shot of a MagicBand not shown on this page, please email it to ethan.c.allen@icloud.com. Thank you!
These bands may end up being very rare and hard to find, as only players will have them and may not sell them, and they are not available to the general public. The following teams have MagicBands:
Boston Celtics
Brooklyn Nets
Dallas Mavericks
Denver Nuggets
Houston Rockets
Indiana Pacers
LA Clippers
Los Angeles Lakers
Memphis Grizzlies
Miami Heat
Milwaukee Bucks
New Orleans Pelicans
Oklahoma City Thunder
Orlando Magic
Philadelphia 76ers
Phoenix Suns
Portland Trail Blazers
Sacramento Kings
San Antonio Spurs
Toronto Raptors
Utah Jazz
Washington Wizards
Here is a picture of the media band: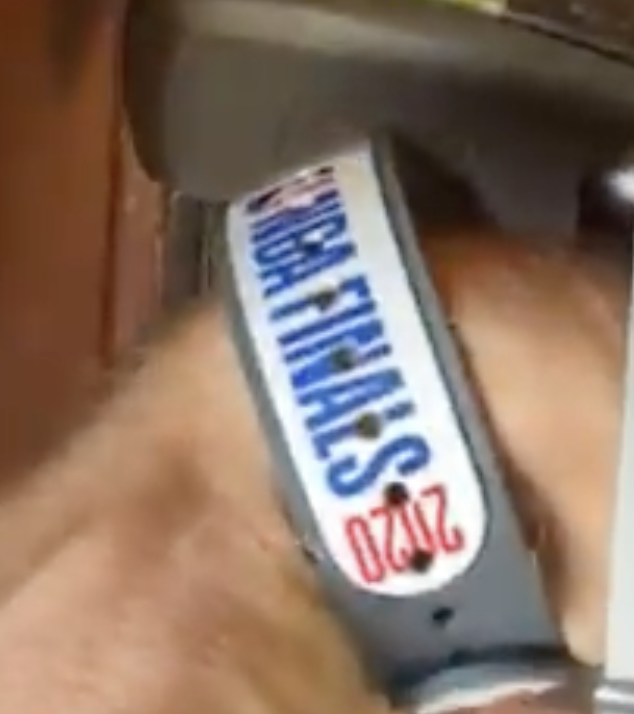 Oklahoma City Thunder: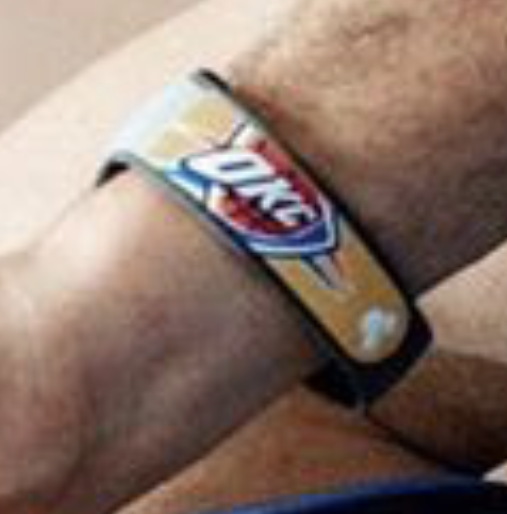 Los Angeles Lakers: