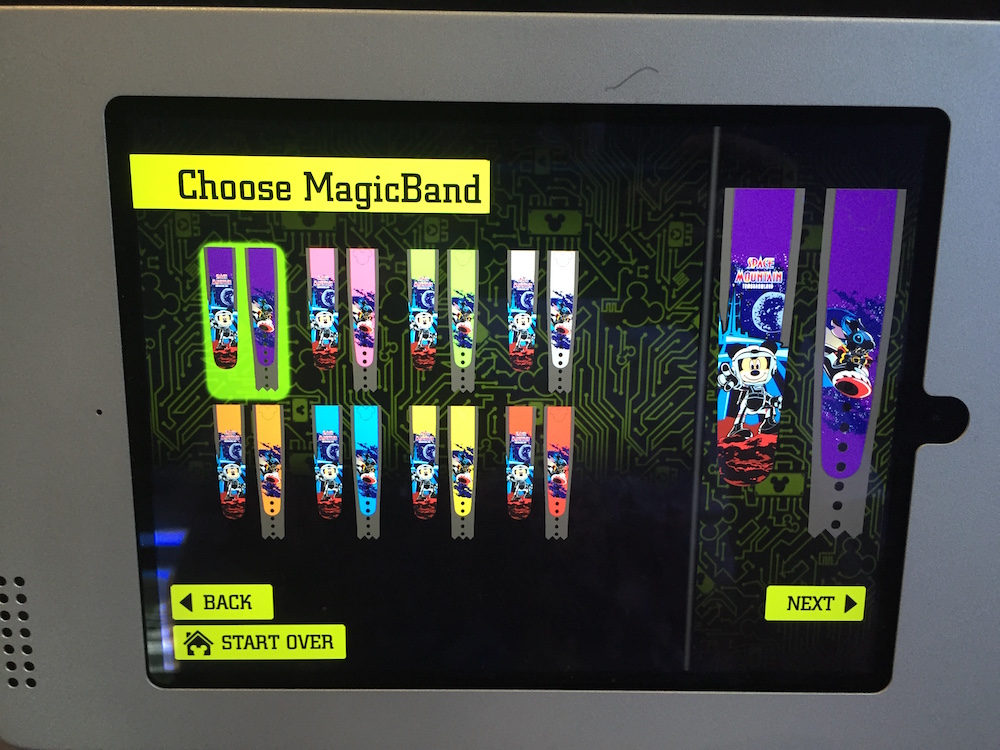 Here's every current option available at the MagicBand on Demand station as of October 24th, 2015. As you can see from the pictures below, there as some old Open Edition designs that are currently on the shelves, and some new designs that we've never seen before. Curiously, there is also a Limited Release design of the Americana Mickey and a very slight variant of the Hocus Pocus design (without the wording on it). Also, the long-awaited Aurora MagicBand is now available.
Some important details: You cannot currently just get purple as a plain solid color, you must buy it with a graphic on it. You cannot use your own solid color band to have a graphic printed on it either.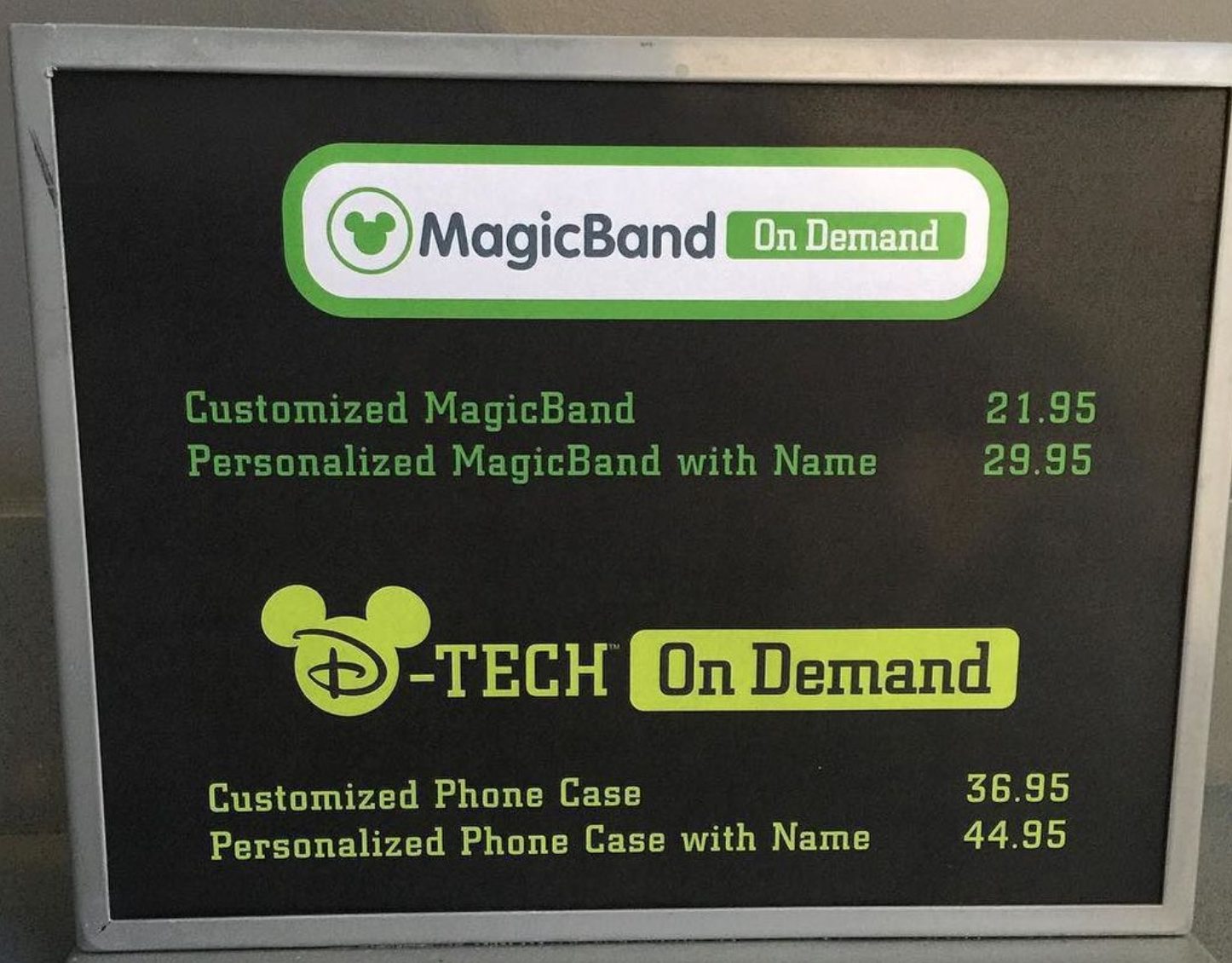 All of these bands are printed on the new thinner MagicBand 1.2 design, as first seen on the purple bands released just a few weeks ago. The printing quality at first glance appears to be on-par with any bands you buy on the shelves. Although it only take a few minutes to print on the band, there is currently 30+ minute waits as the new MagicBand on Demand station seems to be pretty popular. You can only order a single band at a time, so if you have many orders to place you will need to do them one by one.
I must admit that I am a bit disappointed that there aren't more designs to chose from, and that many of these are just reused from already-released Open Edition bands. But the new attraction-based bands are promising, and I hope that if MagicBand on Demand becomes popular, they will add many more designs. When the Disney Parks Blog said "there are also approximately 40 graphics to apply to your custom MagicBand", I didn't know that was referring to each graphic on 7 variant base colors… I thought it meant 40 actual unique graphic designs!
And as a side note, if you choose to add your name on the band for an extra charge, it will remove the graphic on the holes side of the band and put your name there instead. So you will be losing a graphic to add your name.
Thanks to many of my readers for help with this information.
You can also get the band boxed up if you'd like: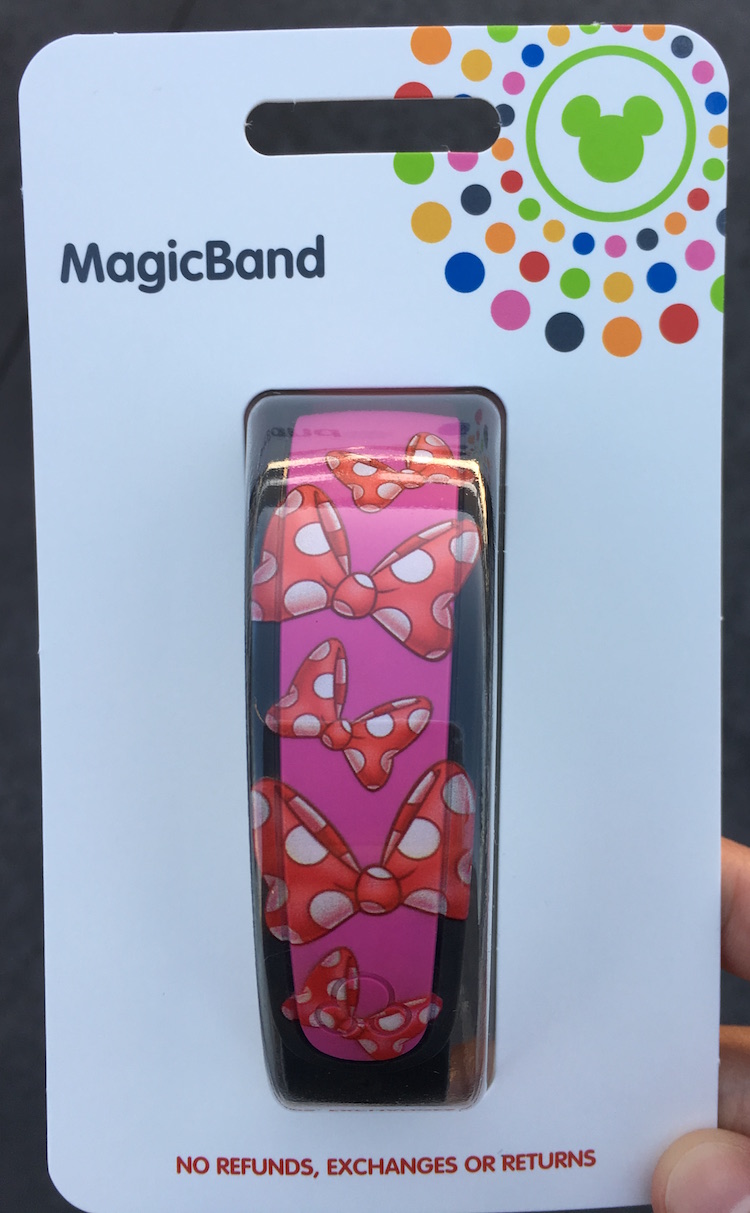 Here are all of the graphic options: