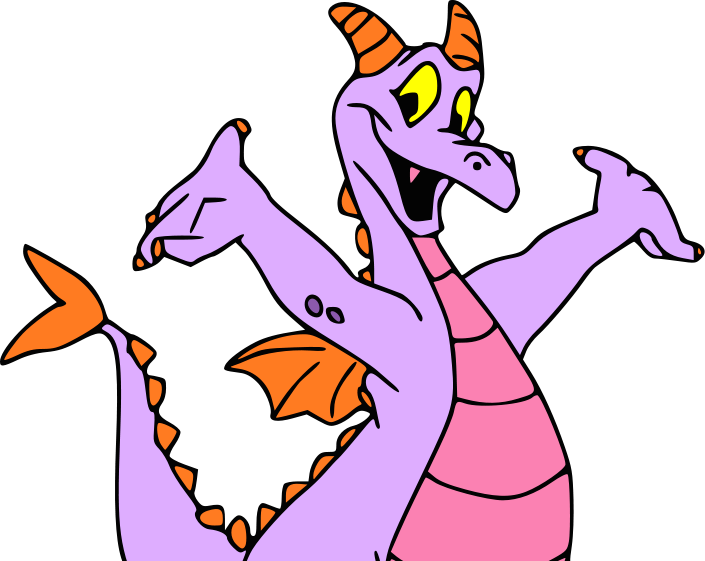 The Disney Parks Blog has hinted that Figment from the Journey Into Imagination with Figment ride at Epcot may have his own MagicBand later this year. If you are unfamiliar with Figment, he is a special character created just for Epcot, and is a small purple dragon. He can't be found anywhere else in the Disney universe.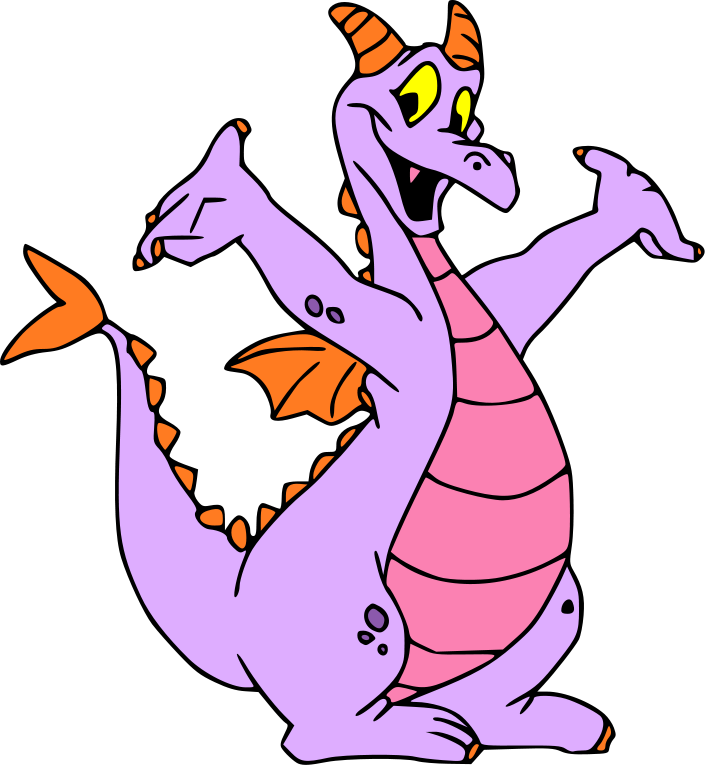 A visitor to the Disney Parks Blog posted the following comment on the blog:
Hi Steven,

I'm hoping that we'll soon see Figment MagicBands and Dreamfinder MagicBands also:) A few months ago you told me that a lot of new Figment merchandise was coming soon. Were you ever right!! I've added a ton of new Figment items to my collection since the Imagination Gala Pin Event last September!! I know you're a huge Figment fan too! Thanks for the heads up!!

Steve
Steven Miller, Merchandise Communications Manager, then replied with the following:
@Steve – Glad you liked the new Figment products – the hat is amazing! As for a retail MagicBand with Figment … dreams may come true this year. Stay tuned. 
There are a number of reasons why this information is intriguing. Could this imply a potential purple MagicBand is on the way? Or that more characters are coming that are beyond just the princesses and well known movie icons? And will it just be Figment, or will it be an attraction MagicBand, similar to the Seven Dwarves Mine Train MagicBand that was given to press before the ride opened?
Disney Parks Blog has also posted hints about Villains and Donald Duck coming as well. Asked about Villains:
when are you going to start adding the Villains
and the response:
@Julie – This year will be an exciting one 
And asked about Donald Duck:
We're annual passholders and coming for our first visit of the year next weekend to celebrate my Daughter in Law's birthday and bringing our 2 and 3 year old grandchildren for their first visit. I didn't see Donald as being introduced on a magic band….will he be available this year? I'm probably his biggest fan!
with the response:
@Bonnie – This year will be an exciting one 
What's interesting is that Steven flat out states no when blog visitors ask about characters that aren't currently being planned for MagicBands, such as Mulan, Seven Dwarves, Jungle Book characters, or Tiana. But with certain characters like Figment, Donald, and the Villains he tends to hint that "this year will be an exciting one".
I'm excited! It's great to know that Disney is indeed thinking a bit outside of the box when it comes to future graphic MagicBands.