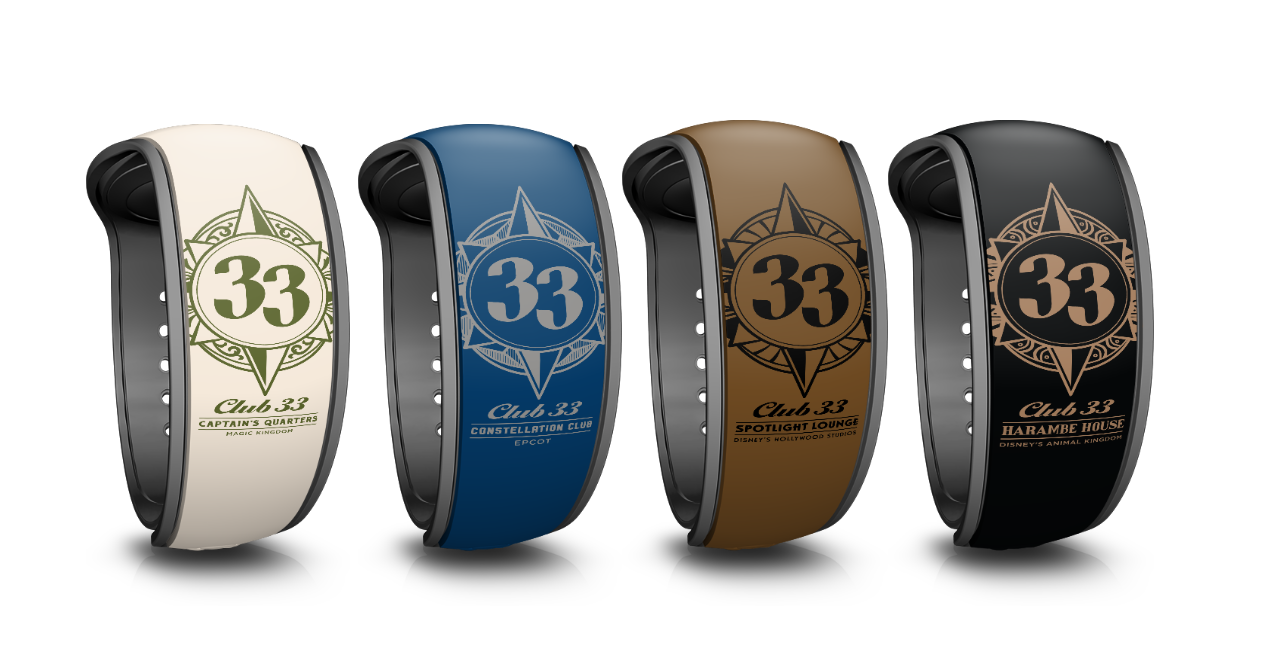 Four new Limited Edition Club 33 lounge exclusive bands have been revealed for a September 14th, 2019 release date. Each MagicBand represents a lounge within Walt Disney World: Captain's Quarters at the Magic Kingdom (SKU 400909563369), Spotlight Lounge at Disney's Hollywood Studios (SKU 400909563352), Constellation Club at Epcot (SKU 400909613378), and Harambe House for Animal Kingdom (SKU 400909613361; this lounge is not yet open). The Limited Edition size of each band is 1500 and each band will cost $34.99 for members of Club 33 only.
There are now six total Club 33 exclusive Limited Edition MagicBands. For more information about Club 33 at Walt Disney World, see this link. Thanks to the "2 Dudes Talking Disney" Facebook group for sharing these images online today.
These MagicBands are not available from Disney online, but you can buy them from eBay by clicking this link which will take you right to the product listings (if any are available).